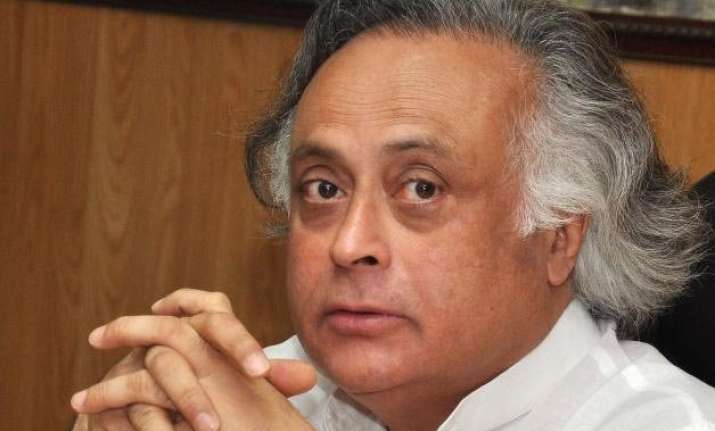 Chennai: Rallying parties against Narendra Modi government's Land Acquisition Bill in its present form, Congress today asked Jayalalithaa-led AIADMK to "demonstrate" its commitment to farmers by opposing the legislation in Rajya Sabha though it had backed it in Lok Sabha.
Congress leader Jairam Ramesh told reporters here that the BJP's controversial Land Acquisition Act was "dictatorial" in nature as it was brought in through an ordinance without discussion and had done away with many of the pro-farmer provisions made in a similar Act brought in by the Congress-led UPA in 2013.
The amendments include removing the "no consent clause", doing away with social impact study, allowing the acquired land to remain unused for years together besides allowing land to be acquired outside proposed industrial corridors which will help a few industrialists and land developers, he said.
He appealed to all like-minded parties and those claiming to be pro-farmers and pro-land owners to oppose the BJP's Land Act, besides asking the ruling party in Tamil Nadu (AIADMK) to also oppose it in the Upper House.
"AIADMK has the opportunity in the Rajya Sabha to demonstrate its support for farmers, farm labourers and land owners," by opposing the Bill, he said.  
With a 37-member strength in the Lok Sabha, AIADMK had backed the government on this matter, drawing strong response from opposition parties in the state including DMK and CPI(M).
However, Jayalalithaa had stoutly defended her party's support, saying it was extended only after AIADMK's amendments were incorporated.