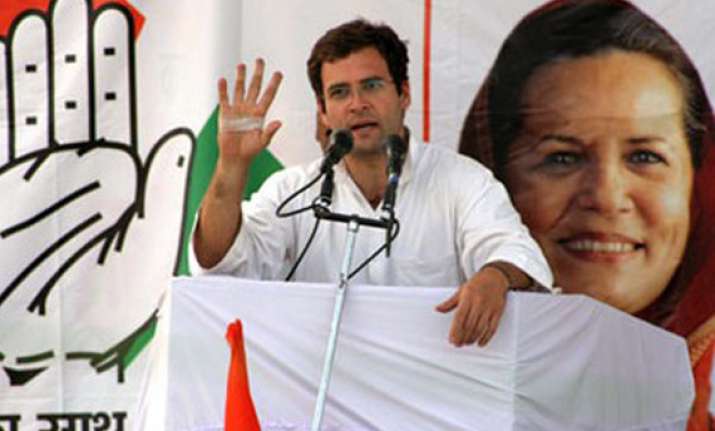 Gonda, Feb 5: Alleging rampant corruption during the Mayawati regime, Congress key campaigner Rahul Gandhi today said a government, led by his party, was needed in Uttar Pradesh for a bright future of the state.

The Congress, out of power in the state for the past 22 years, should be given a chance for development of UP on a fast pace, he told a string of election meetings here.

There was a debt of the people on his family which he wanted to repay by ensuring development of the state, the Congress General Secretary said.

Accusing the Mayawati government of indulging in corruption, he alleged the Centre gave funds to the state for various welfare schemes which was eaten up by the elephant (BSP symbol) sitting in Lucknow.

Rahul said "to realise hardships of the common people, I visit villages and eat with them."

He said how many leaders, which claim themselves to be pro-poor, had visited their homes and listened to their problems.