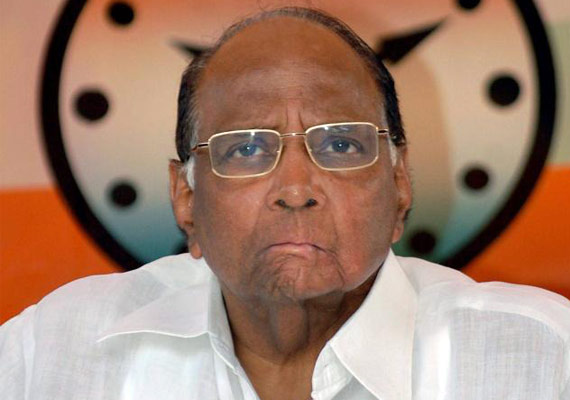 Pune, Mar 24: Union Agriculture Minister Sharad Pawar today refuted the allegation that NCP ditched Congress in the recent elections to the posts of Zilla Parishad chairman and vice-chairman in the state, saying it was Congress which had failed to honour the 'dharma' of coalition.  
Referring to the allegation by MPCC president Manikrao Thakre that NCP had "cheated" Congress by joining hands with other parties (including Shiv Sena and BJP) in the ZP polls, Pawar said: "In Pune and Kolhapur, Congress failed to honour yuti-dharma. Discipline should not apply only to the NCP."
Addressing a meeting of newly elected NCP corporators here, Pawar said he did not want to escalate the controversy, but NCP could not be expected to keep quiet if Congress continued to break the understanding between the ruling alliance partners of the state.
The NCP chief said that his party took "a different stand" in these polls because of Congress's unfriendly posture in Pune and Kolhapur.
He also noted that the ZP elections had been fought independently by the two parties.  
"We would like to convey this reality politely and have no wish to continue the controversy on this issue," Pawar added.
Recently Pawar had taken exception to Prime Minister Manmohan Singh's statement about difficulties posed by coalition politics, saying that his party had never caused any difficulty for the government.