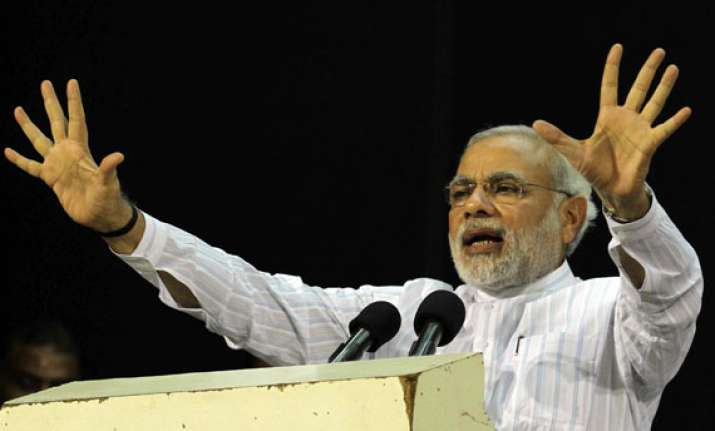 New Delhi, Jun 19: Gujarat Chief Minister Narendra Modi and the Planning Commission were on Tuesday at loggerheads at the annual plan meeting with Modi accusing the Centre of adopting 'big brother' attitude disregarding the federal structure. The two-hour long meeting saw the Commission seeking to puncture Modi's claims that it was all milk and honey in Gujarat and telling the Chief Minister that the state was lagging behind in several development indices.
At the meeting with Planning Commission Deputy Chairman Montek Singh Ahluwalia where a plan of Rs 59,000 crore was approved for Gujarat, Modi raised a litany of complaints against the Centre. In this context, he cited gas pricing, raising the height of the Sardar Sarovar Project and putting up gates to the dam.
Modi, who was recently elevated as BJP's Campaign Committee chief, departed from the normal practice by making a seven-minute audio-visual presentation to claim how states were not being given their due despite the country having a federal structure.
In his presentation, he accused the Centre of adopting a 'big brother' attitude towards the states. He said the Centre makes schemes which create financial liability for the states and in this regard referred to the Right to Education and changes in programmes like National Rural Health Mission (NRHM).
Modi wanted the states to have greater flexibility in the implementation of centrally-sponsored schemes and desired that the Planning Commission, headed by Prime Minister Manmohan Singh, acts as a mediator between the state and the Centre.