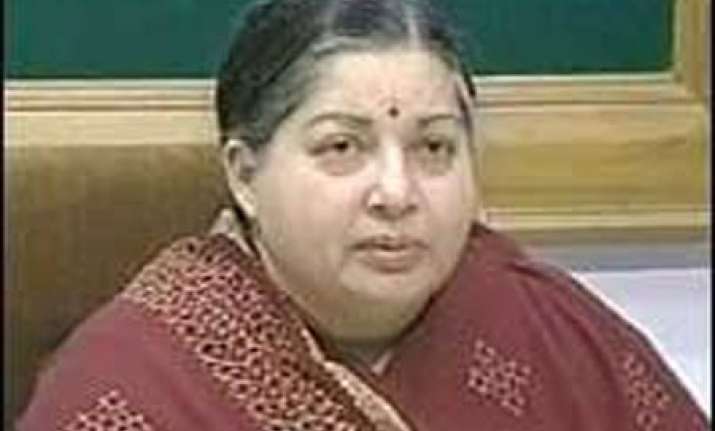 Chennai, Oct 30 : AIADMK chief and Opposition leader Jayalalithaa today demanded the resignation of Chief Minister M Karunanidhi on moral grounds since he has failed to ensure release of water from Cauvery to Tamil Nadu despite being in power in the state and the Centre.
"Cauvery is the lifeline of Tamil Nadu. He should have anticipated the situation (of Karnataka denying water) and taken action accordingly," she said in a statement here.
Slamming Karunanidhi for his remarks on Thursday that he would not respond to comments on Karnataka's refusal to release water based on media reports as it could affect ties between the two states, Jayalalithaa said Karnataka had not held similar views when a Minister (Basavaraj Bommai) declared his state cannot release water from Cauvery to Tamil Nadu.
"He should have immediately taken up the matter with the Prime Minister," Jayalalithaa said.PTI