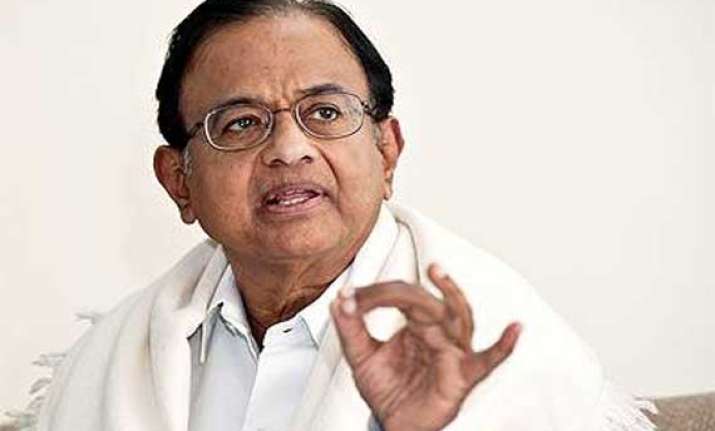 New Delhi: Former Minister P Chidambaram today said imprint of the UPA Government's policy can be seen in the Budget presented by Arun Jaitley, adding it is not possible to come out with a "Congress Mukt Budget".
"Welcome to the real world...BJP sought a mandate for Congress Mukt Bharat. My friend, Arun Jaitley, would have realised that it is not possible to have even a Congress Mukt Budget," Chidambaram said in his comments on the NDA government's first Budget.
The senior Congress leader said Jaitley has acknowledged the basic validity of the numbers presented by him in the Interim Budget for 2014-15 in February.
The "imprint of the UPA government's policies" on fiscal consolidation, GST, FDI cap in insurance and social sector schemes, Chidambaram said, can be found throughout the Budget speech of Jaitley and in the Budget documents.
However, he added "what was also missing was humour. And inspirational quotes from Victor Hugo or Tiruvalluvar".
He also complimented Jaitley "for shunning the election rhetoric" about the economy as well as the "uninformed diatribe" against UPA policies by some of his colleagues in the run up to Budget day.
"I am glad that Arun Jaitley has acknowledged the basic validity of the numbers presented in the Interim Budget for 2014-15 and has stuck to them...He has also maintained the tax revenue estimates for Corporation Tax, Customs and Service Tax," he added.
Chidambaram further said actually, plan expenditure and non-plan expenditure are higher in the Budget than in the Interim Budget, yet the fiscal deficit remains the same.
"I wonder what those who castigated the Interim Budget numbers will now say!," he said.
The former Finance Minister further said the several new announcements are simply a "re-statement of on-going programmes".
'Skill India' is a new name for the National Skill
Development Mission and the proposals approved for funding under the Nirbhaya Fund have been announced again, he said.
Chidambaram, however, said manufacturing, which is the main pillar of the industry sector, was not given enough mention except in the context of FDI and the taxation proposals.
"There was no policy statement on the manufacturing sector. There was no reference to the Food Security Act. These are grave omissions. The minorities got short shrift, only 61 words.
"This is the NDA government's and Mr Jaitley's first budget. Whatever its shortcomings, it is appropriate to wish them well," Chidambaram added.