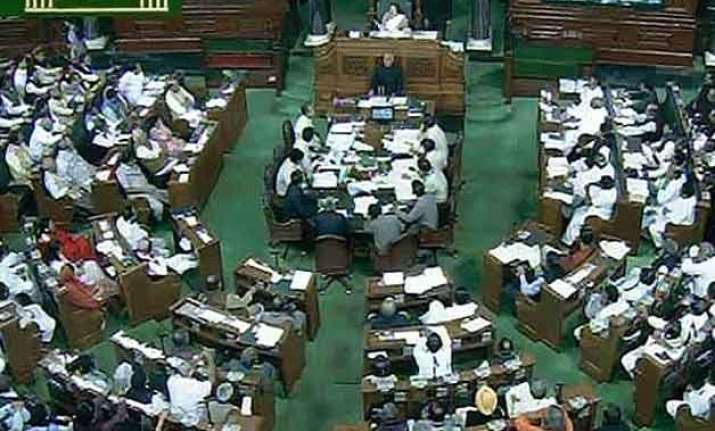 New Delhi: The Cabinet-approved Foreign Income and Undisclosed Assets (Imposition of New Tax) Bill, 2015, is likely to come up in the Lok Sabha today.
The bill provides for a maximum of 10 years rigorous imprisonment for offenders who evade taxes in relation to foreign assets. Under its provisions, the concealment of foreign income and assets will be non-compoundable and offenders will not be permitted to approach the Settlement Commission for resolving disputes.
There will also be a penalty at the rate of 300 per cent of taxes on the concealed income and assets.
The new legislation will also provide that income in relation to any undisclosed foreign asset or undisclosed income from any foreign asset will be taxable at the maximum marginal rate. Beneficial owner or beneficiary of foreign assets will be mandatorily required to file return, even if there is no taxable income.
Meanwhile, with the Select Committees on Coal and Mining Bills submitting their report in the Rajya Sabha yesterday, the government has decided to bring both the proposed legislations for discussion and passage today.
Sources said though dissent notes have been moved by Opposition members of the Congress and Left, no amendment will be initiated when the bill comes up for discussion and passage. Both the bills have been cleared by the Lok Sabha. Two amendments have been suggested by the Select Committee on Mines and Minerals (Development and Regulation) Amendment Bill, 2015.
Once this bill is passed in the Rajya Sabha, the government is likely to take the amended bill back to the Lok Sabha tomorrow. When the two panel reports were tabled Congress members complained that the select committees hurried through the process and the government was working under pressure.