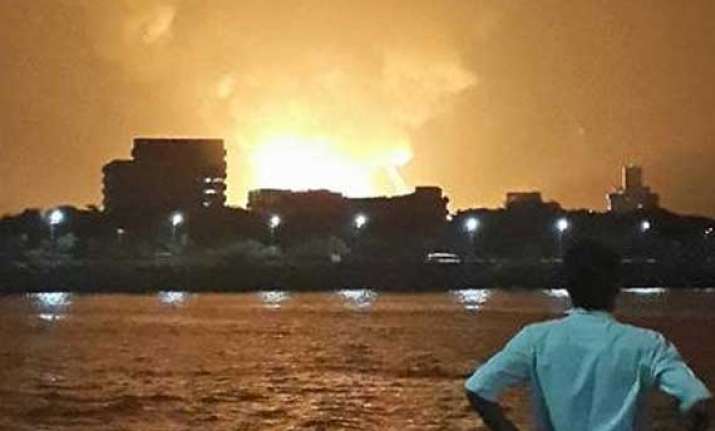 New Delhi, Aug 14: Expressing concern over the explosion and fire in submarine INS Sindhurakshak at the naval dockyard in Mumbai, the opposition BJP and the Shiv Sena Wednesday demanded a statement from the government in the Rajya Sabha.
"The house should be informed immediately. Defence minister (A.K. Antony) should make the statement," Shiv Sena member Sanjay Raut said in the upper house.
The BJP's Chandan Mitra also sough a statement from Antony and said: "He should make a statement today (Wednesady) as the house will not function tomorrow."
As the members pressed for a statement, Parliamentary Affairs Minister Rajeev Shukla assured them that a statement would be made as soon as the defence minister returns from Mumbai, where he has gone to take stock of the situation.
In a horrific peacetime military disaster, the newly refurbished submarine sank with 18 sailors at the naval dockyard here early Wednesday after a huge explosion engulfed it in flames.
Three officers are believed to be among the 18 men who met a tragic watery grave after a deafening blast tore through INS Sindhurakshak, which was berthed off Mumbai Harbour, officials said.