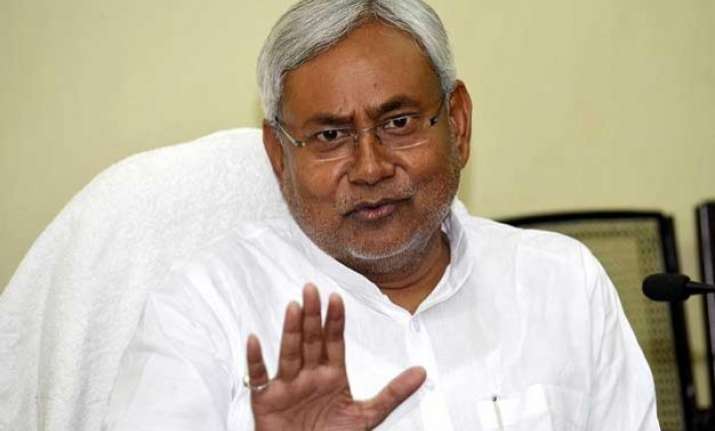 Patna: Bihar Chief Minister Nitish Kumar today accused BJP of rewarding people like Giriraj Singh who speak 'uncultured' language.
Nitish Kumar was reacting to the remarks of union minister Giriraj Singh who had said that Congress accepted Sonia Gandhi as its leader because of her 'white-skin'.
"The comments are uncultured and reflects the mindset of the person," said Nitish.
"It's clear that BJP rewards people who speak in such language," added Nitish while hinting at sudden rise of Giriraj Singh in BJP hierarchy.
"It is ample to prove what kind of training has been imparted to such leaders by the party," added Kumar.