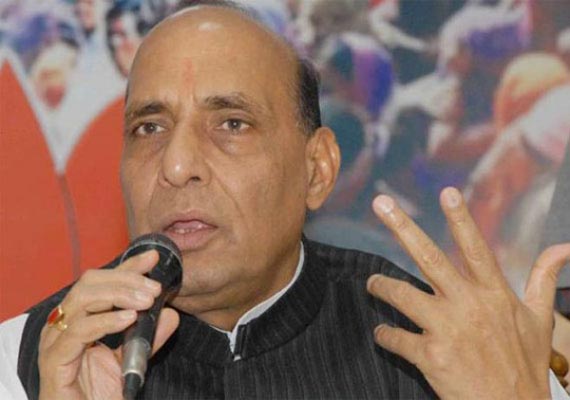 Washington, Jul 25: BJP will be open to a post-poll alliance if it is not able to reach the majority mark in the 2014 Lok Sabha elections and there will be no dearth of coalition partners, party president Rajnath Singh said yesterday.
"The first target is 272 seats for the BJP on its own. If the BJP is not able to get this magic number, it is open to post-poll alliance," he said and referred to the successful 24-party grand alliance led by the former Prime Minister Atal Bihari Vajpayee.
"There will be no dearth of coalition partners. We have had post poll alliances in the past and will be in the future," he said in his response to a question in Hindi.
While asserting that there would be no problem within the BJP on its prime ministerial candidate, Singh said the Congress, which is in power, should project its prime ministerial candidate.
Asserting that the BJP is a pro-economic reform party, Singh said the perception that BJP is against reforms is not correct.
But, at the same time, it is against foreign direct investment in multi-brand retail as this would adversely affect indigenous traders, he said.
Singh said that there will be no "basic fundamental change" in the foreign policy if the BJP comes to power.  
However, he said, the new government would certainly review it.
A key element of the foreign policy when BJP comes to power will be to have close and cordial relations with India's neighbours, he said.