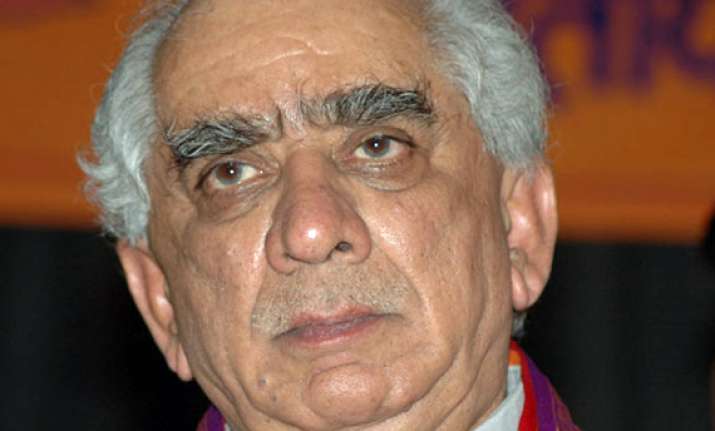 New Delhi: Expelled leader Jaswant Singh slammed the BJP for becoming a party of "individual leaders" and said he was "not sure if the BJP is fit to govern" India since "there was no collective leadership."
"There is no longer any collective leadership... I don't know if the BJP can be called fit to govern the country today," Singh, a former foreign, defence and finance minister at various times in the previous NDA government of prime minister Atal Bihari Vajpayee, said in an interview to IANS over phone from Barmer where he is busy campaigning as an independent candidate.
"All important decisions are being taken by a few people in the BJP," he said, adding that senior leaders are being sidelined.
Singh, 76, was expelled from BJP March 29 following his decision to contest as an independent candidate from Barmer in Rajasthan in defiance of the party. He said he misses the Vajpayee era, not out of sentiments, but for the fact that decision-making was not concentrated in a few hands then.
When it was put to him that the BJP looked like hinting at envisaging a new leadership in which the older leaders were making way for the new, he said, "I would like to ask who in the BJP is wanting to finish me? Who is dropping such hints? Such questions are being repeated again and again. This is a facile question, which doesn't merit an answer."