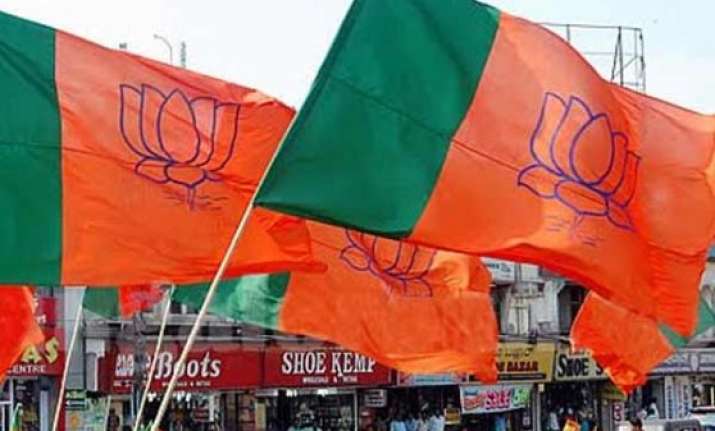 New Delhi: The schedule meeting of newly elected BJP legislator party in Maharashtra has been postponed in view of the Diwali celebrations.
The meeting was slated to take place today but now it will be held after Diwali.
Highly placed sources said that the decision was taken to give a chance to both the BJP and Shiv Sena for opening a negotiation chapter on the issue of government formation.
The oath taking ceremony was earlier expected to be held on Diwali i.e. October 24.
Reports also suggested that since the MLAs were busy in campaigning for the party from the last two months, hence, they wanted to celebrate this Diwali with their family to mark their own and party's stunning performance in the state.
Senior party leader Rajnath Singh and JP Nadda were today slated to talk to newly elected MLAs in Maharashtra to decide on who will lead the government in the state.
Meanwhile, there are also reports that the party's state unit president Devendra Fadnavis, who won from Nagpur (SW), will be elected for the top job and a formal decision will be announced only after the BJP legislator meet, now to be held after Diwali.
The party has fallen short of majority by 22 seats in the 288-member House -- a strange problem for the BJP which has to decide on whether to completely dump its 25-year-old saffron partner Shiv Sena and tacitly take NCP's support.
The BJP emerged as the single largest party of the state with 122 seats. Shiv Sena obtained 63 seats while the Congress and NCP, which had ruled the state for 15 years, slipped to third and fourth position with 42 and 41 seats, respectively. Raj Thackeray's Maharashtra Navnirman Sena (MNS) managed to win only one seat.
Rajnath to visit Mumbai after Diwali
Home Minister Rajnath Singh will travel to Mumbai after Diwali to meet the newly elected BJP MLAs and decide on the leadership issue and government formation in Maharashtra.
"I am not going today. I think I will visit Mumbai after Diwali," he told reporters on the sidelines of a function here.
Singh will visit Mumbai as BJP observer along with senior leader JP Nadda to help the MLAs chose the leader of the BJP legislature party.
Singh and Nadda were supposed to visit Mumbai on Monday as part of the decision of the BJP Parliamentary Party but they decided to defer the tour.
Asked whether there was any hurdle in the process of electing the BJP legislature party leader, Singh said, "There is no hurdle".
Singh, who is said to be close to Shiv Sena chief Uddhav Thackeray, is expected to meet the erstwhile ally.