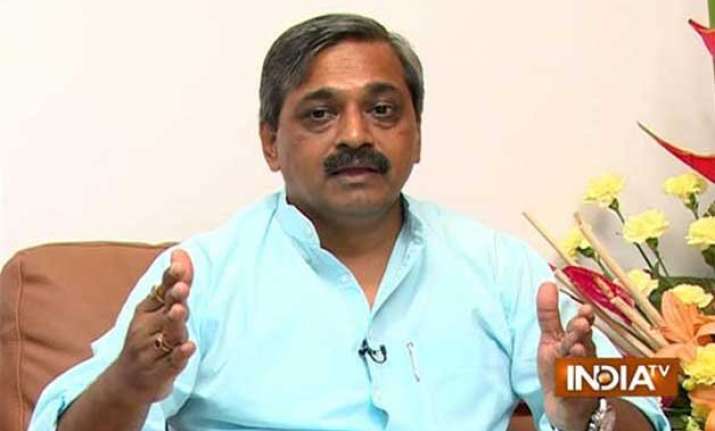 New Delhi:  Hitting out at Arvind Kejriwal, BJP today accused the Delhi Chief Minister of "violating moral norms" by "protecting" Jitender Singh Tomar and Kumar Vishwas.
"It is shocking to see Kejriwal who used to profess on the need of morality in politics is most brazenly violating moral norms in defending his law minister and another senior party colleague (Vishwas) who was earlier accused of provocation in a farmer suicide incident and now whose name has cropped up in a matter of a woman," Delhi BJP chief Satish Upadhyay said in a statement.
Upadhyay said it was astonishing to see how the Delhi CM has blamed the media for defaming his party.  
"BJP will not let (Delhi Law Minister) Jitender Singh Tomar to do government work and raise the matter of Kumar Vishwas before the Human Rights Commission," he said.  
Meanwhile, BJP held its 'Mahasampark Abhiyan' in various villages located in northwest Delhi.
Upadhyay addressed several public meetings including in Bakhtawarpur, Palla, Hamidpur, Narela, Bankner, Ghogha, Dariyapur, Qutubgarh, Punjab Khor and Gram Mazra.
The BJP leader interacted with farmers and took stock of the damages to their crops.
"During the various meetings, the villagers complained that the patwaris of Delhi government were demanding money for survey work," he said.
It is regrettable that the Delhi government is playing with the sentiments of the farmers instead of paying them compensation, Upadhyay added.