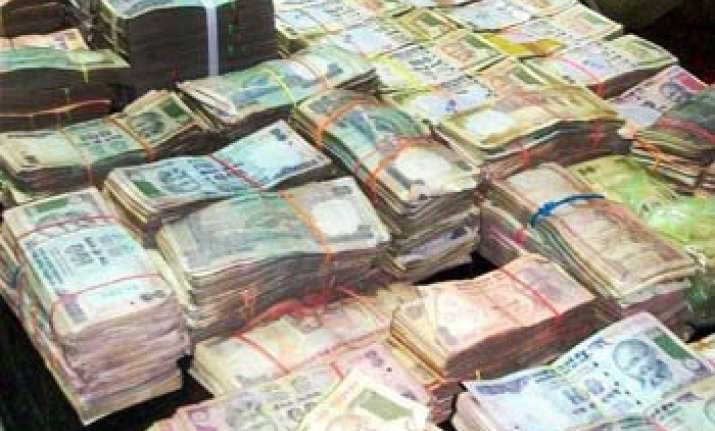 New Delhi: BJP today hit back at Congress for failing to take any effective steps like formation of SIT in bringing back blackmoney stashed abroad in the last ten years when it was in power, and charged it with creating hurdles in this regard instead.
"The Congress cannot question the BJP on the issue of blackmoney stashed abroad. During its last 10 years of power, Congress failed to form an SIT despite directions from the court, which BJP did within days of coming to power. 
"The Congress MPs also did not make any declaration on whether they have illegal bank accounts abroad, while all BJP MPs have done so in Parliament. BJP government has promised to take effective steps in this regard and is hopeful of coming out with names of those having stashed blackmoney abroad," BJP's national secretary Shrikant Sharma said.
He said Congress has mo moral right to question the BJP on the issue and is speaking out of frustration, as it has become clear now that "Congress is the actual culprit".
Sharma said BJP will expose all those who have looted the country's money and violated the law by bringing them to book.  "Nobody can blackmail Congress on matters of corruption. Congress crossed all limits of corruption in the last 10 years of their rule and created roadblocks and hurdles in bringing back blackmoney stashed abroad," party's vice president Mukhtar Abbas Naqvi said.
He said the BJP government led by Prime Minister Narendra Modi has started doing the "cleaning up" on this issue and cleared the road ahead in exposing all those who have stashed blackmoney in safe havens out of the country by evading taxes. 
"The government is doing its work honestly and working effectively towards bringing blackmoney from abroad," he said.  Earlier, Congress asked the Modi government not to resort to "blackmail" on the issue of naming blackmoney holders and dared it to come out with full information without indulging in "selective leakage".
"Congress is not going to be blackmailed under any such threat...Do not try to blackmail us. Stricter possible action should be taken against whoever is involved in it but that should not be inspired by vindictiveness and it should also not be half truths," Congress leader Ajay Maken said.