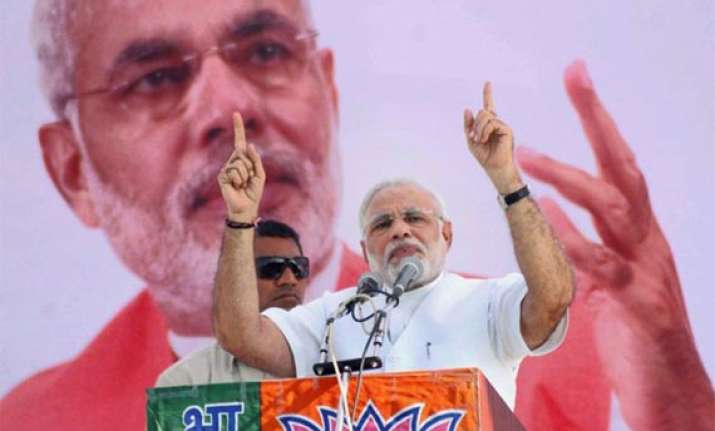 The country is once again at the crossroads. All eyes are on the BJP's bid to regain power at the centre. Its controversial and autocratic prime ministerial nominee Narendra Modi is in the eye of a storm, unfazed by senior leaders like Jaswant Singh defying the party leadership's desire of quietly fading away.
Jaswant Singh apart, the serious differences within the party have led to dirty linen being washed in public. It is not just confined to patriarch L.K.Advani or Sushma Swaraj but several others in the states. They have questioned Modi's choice as head of government.
A generational shift in the BJP has been long overdue. Politicians in this country don't hang up their boots but want to soldier on eternally. Retiring from public life leads to insecurities. Politicians must realise when to call it a day rather than being unceremoniously shown the door.
The powerful ideologue of the BJP, the Rashtriya Swayamsevak Sangh, and its chief Mohan Bhagat, has emphasised that there will be rumblings in any political party when major changes are effected. Thus, RSS does not find it necessary to intervene.
The RSS believes the country has suffered immeasurably over the last 10 years of the Congress-led UPA government. A powerful leader capable of taking hard decisions is needed at this critical juncture to put the country's battered economy back on the rails and end the unending trials and tribulations of the poor.