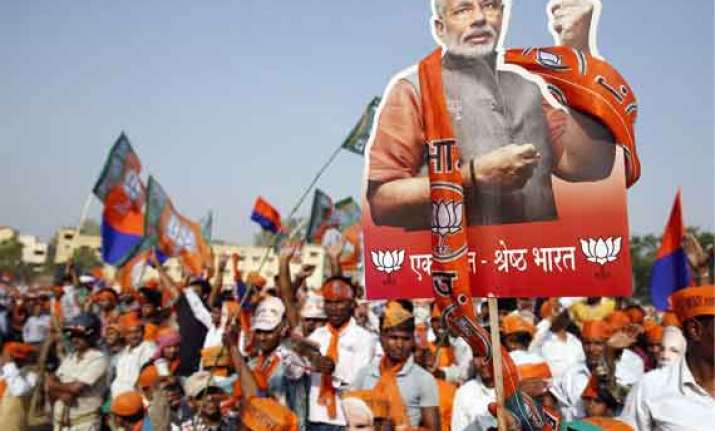 New Delhi: Expensive campaign and deft media management by the BJP were today cited by Congress leaders from Jharkhand, Odisha and Chhattisgarh before a high-power panel led by A K Antony as among major reasons for the party's drubbing in the Lok Sabha polls.
Poor ticket distribution at some places was also mentioned as another factor for the dismal show of Congress in all these states, party sources said.
In the meeting, the Antony panel asked each participant the reasons for the party's rout and elicited views as to how it can stage a comeback.
All the Lok Sabha candidates, PCC chiefs and senior leaders of the three states took part in the exercise.  
Money played a big role and media management and campaign methods by the BJP became modern and expensive which was quite different from previous elections, they said, touching on the refrain of state leaders in the meeting.  
BJP was desperate to win and employed all methods to score a victory, they said. Some leaders also alleged "EVM-tampering".
While Congress is participating in an alliance government in Jharkhand headed by JMM leader Hemant Soren, it is in the opposition in the other two states for more than a decade.
B K Hari Prasad, the party's general secretary in-charge of these states, said it was a stock-taking exercise. "We have discussed in detail as to what went wrong and how to revive the party," he said.
The party was expecting to stage a comeback in Chhattisgarh after the Maoist attack last year which had wiped off its top state leadership. However, it performed badly in both Assembly elections last year and Lok Sabha polls this year.
In Odisha, where Navin Patnaik is heading the BJD government, there is no end to the marginalisation of the party.
Starting a soul-searching exercise following its worst-ever Lok Sabha poll result, the panel had met Congress leaders from Delhi to identify the reasons behind its rout in the seven Lok Sabha seats in the national capital.
The informal group set up by Congress President Sonia Gandhi also has AICC General Secretary Mukul Wasnik and secretaries R C Khuntia and Avinash Pandey as its members.