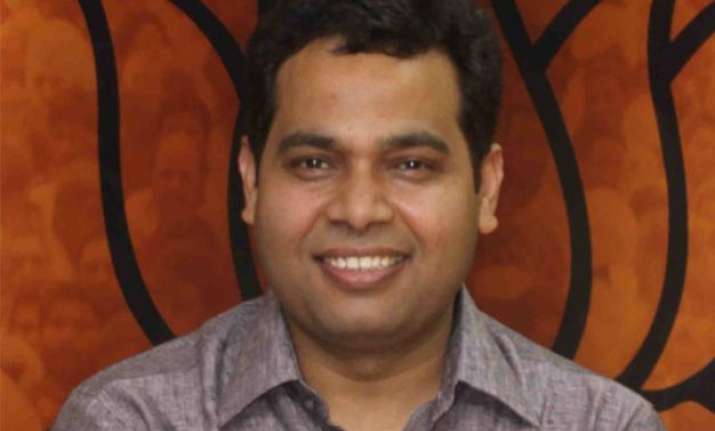 New Delhi: BJP has condemned the demand made by a group of PDP MLAs that the mortal remains of Parliament attack convict Afzal Guru be returned, asking its ally to shun "this type of politics".
The party asserted that it practises zero tolerance on terrorism. On a day the BJP government was forced in Parliament to disassociate itself with Jammu and Kashmir Chief Minister Mufti Mohammad Sayeed's comments crediting Pakistan and militants for peaceful polls in the state, the ruling party again had to defend itself over the Guru controversy later in the evening.
"Terror has no religion. We condemn this type of politics. Terrorism is an enemy of humanity and the whole country should unite to root this out. BJP believes in zero tolerance to terrorism," BJP secretary Shrikant Sharma told PTI. He noted that a group of Congress MLAs had made a similar demand.
A group of PDP MLAs had earlier in the day come out with a statement demanding that the Centre hand over the mortal remains of Guru, who was hanged and buried inside Tihar Jail in Delhi on February nine, 2013.
This came amid a raging row over Sayeed's remarks made yesterday. He remained unfazed today saying he stood by what he had said. by Sayeed.