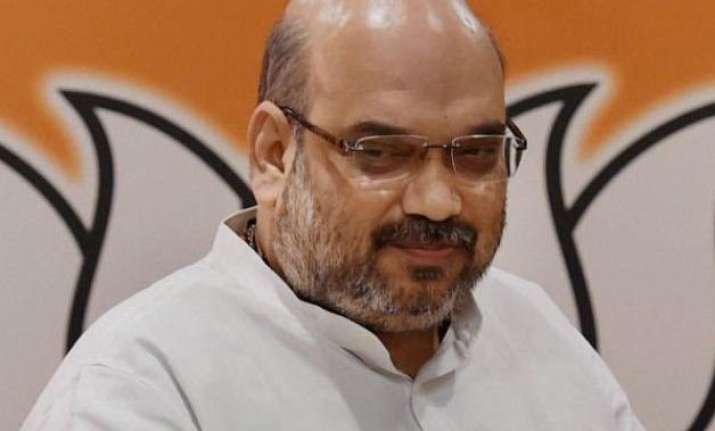 New Delhi:  Bharatiya Janata Party president Amit Shah on Wednesday met chief ministers of all party-ruled states.
There was no official word from BJP about the meeting but sources said that Shah held discussions with the chief ministers, who were here to attend a meeting convened by Prime Minister Narendra Modi on the stalled land acquisition bill, about organisation-related matters, including the mass contact progaramme. 
The meeting took place amid growing demand for resignation of Madhya Pradesh Chief Minister Shivraj Singh Chouhan over the Vyapam scam. 
An unrelenting Congress stuck to its demand for Chouhan's resignation on Wednesday, saying his departure was important for a neutral probe.
Chouhan, and his Rajasthan and Chhattigarh counterparts Vasundhara Raje and Raman Singh, who are also in trouble, were also among those who met Shah.
Raje is accused of favouring former IPL chief Lalit Modi which kicked off a political storm, with the Congress demanding her resignation, while Raman Singh is also under attack for a corruption scam in the public distribution system in his state.
The BJP-led government in Maharashtra is also under the scanner with three of its ministers have faced corruption charges within just one week.