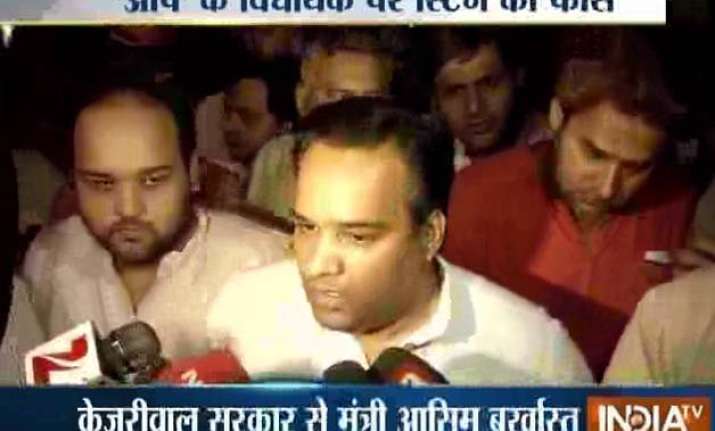 New Delhi: Hours after he was sacked from the Delhi cabinet over corruption charges, a "surprised and shocked" AAP MLA Asim Ahmed Khan said there was a "big conspiracy" against him which prompted the government's move.
Without elaborating further, Khan promised to "expose the conspiracy" on Saturday.
Claiming innocent, Khan, who held the Food and Supplies portfolio, said that the purported audio clip featuring his conversation with a builder may have been around "issues of business".
"There is a big conspiracy against me by the Opposition. I am businessman and the conversation, which I have not heard yet, may have been on issues of trade," he told reporters.
Chief Minister Arvind Kejriwal today summarily sacked Khan for allegedly demanding a bribe of Rs 6 lakh from a builder and recommended a CBI probe into the case.
Khan said that he tendered his resignation when the government asked him to do so around 3.30 PM pending probe into the allegations.
"I do not have all the details but I am surprised and shocked by the decision. Our party's image is clean and it takes action against persons who have allegations against them," he said.