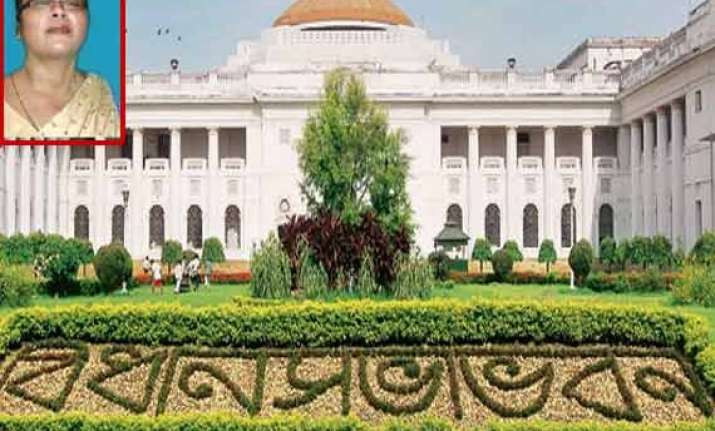 Kolkata: Trinamool Congress leader and the deputy speaker of West Bengal Assembly Sonali Guha was Thursday caught on tape threatening and manhandling residents of an apartment in Howrah district.
Accompanied by Trinamool activists and policemen, Guha is seen in the footage, aired by TV news channels, threatening the residents of an apartment in Salkia, declaring herself as the "the chief minister" and "the government".
"I am the chief minister; I am the government. Don't mess with me. Do as I say," Guha is seen telling the president of the building's residents' association Nagendra Rai threatening to evict him from his flat and locking it up, over a non-functional elevator in the building.
While the opposition has slammed the deputy speaker, Guha has clarified that she did not call herself the chief minister but a representative of the "chief minister".
"This man (Rai) has been threatening other residents and intentionally locked up the elevator. I just told him that it was illegal to do so and said I am the chief minister's man and will not tolerate such things," Guha said.
"Why should I say I am the chief minister? I said I was a man of the chief minister and a government official," Guha said.
Rai, who has filed a police complaint over the incident, claimed the Trinamool activists roughed him up.
The opposition Congress and the BJP have condemned the incident.
"When the chief minister (Mamata Banerjee) herself publicly issues threats and uses unparliamentary language, what else can be expected from her party's leaders," state BJP president Rahul Sinha said.
Echoing a similar view, state Congress president Adhir Ranjan Chowdhury expressed concern over leaders from the ruling party taking the law into their hands.