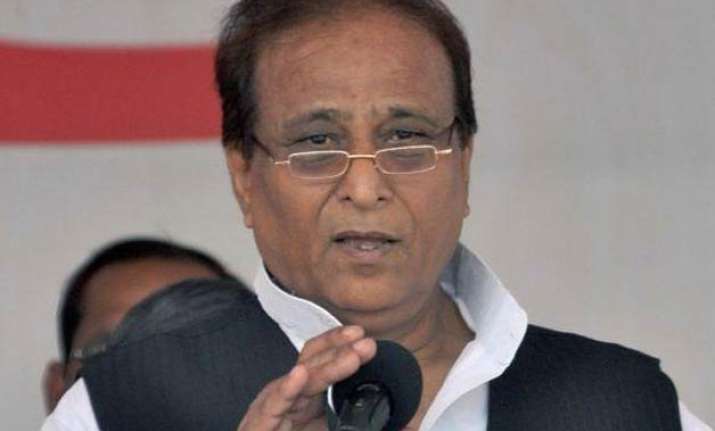 Rampur: UP minister Azam Khan joined Samajwadi Party activists during a protest against the alleged delay in demolition of an "unauthorised colony", leaving the red-faced officials squirming, and relented only when the collector "apologised".
The dharna, which began last evening and continued till midnight at Gandhi memorial here, was organised to protest against administration's alleged "dilly-dallying" tactics in razing the unauthorised colony inhabited by people of a particular community.
The dharna was called-off after Superintendent of Police Sadhna Goswami and collector C K Tripathi, who sat by the side of the senior minister, assured him of initiating necessary action.
The DM has apologised and dharna has been called-off, SP city president Asim Raza said.
The bone of contention was a procession carried out by residents of the colony across the city on Thursday against partial demolition of their houses, which were already marked red.
The inhabitants of residences marked red in the colony have started a hunger strike to protest against the demolition plan of the administration.
Meanwhile, the SP activists had also submitted a memorandum to the collector alleging that governor Ram Naik has been issuing statements, "hurling insults on the minorities in general and Muslims in particular."
The memorandum claimed, "Raj Bhawan was providing shelter to criminals of Rampur and wood smugglers and illegal occupants of government properties enjoyed the privilege of unrestrained approach to the governor house."