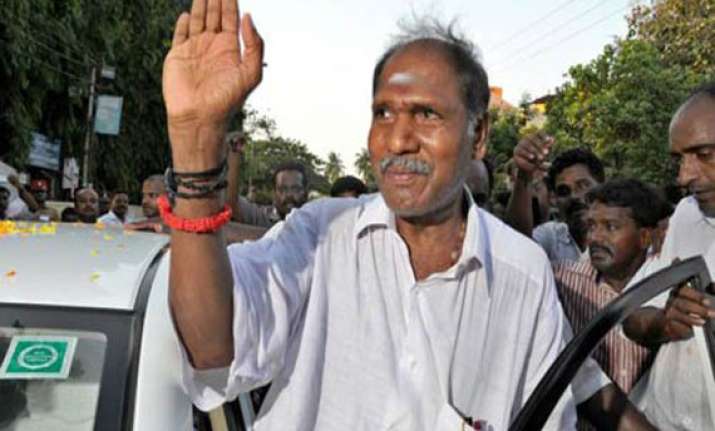 Puducherry: In a blistering attack on Union Minister and Congress Lok Sabha poll candidate from here V Narayanasamy, Chief Minister N Rangasamy today charged him with doing nothing for the development of the union territory and misusing his position to intimidate officials.
"This has brought down the image of Puducherry very much", he said speaking at a meeting by lawyers owing allegiance to the NDA nominee R Radhakrishnan.
"As representative of Puducherry during the last nearly two decades during his tenure as LS and RS member, Narayanasamy has not done anything useful for the development of Puducherry", Rangasamy said.
"Even after becoming a Minister in the UPA government Narayanasamy had not initiated steps for waiver of the accumulated loan of Rs 5000 crore due to Puducherry from the Centre", he alleged.
"Narayanasamy has been standing in the way of availability of funds from the Centre", Rangasamy said. Puducherry would gain a significant recognition if NDA came to power after the Lok Sabha polls, he said.
Narayanasamy had even opposed Puducherry Assembly's resolution pleading statehood to the Union Territory by taking a stand that statehood with special category status alone would do good, he said.