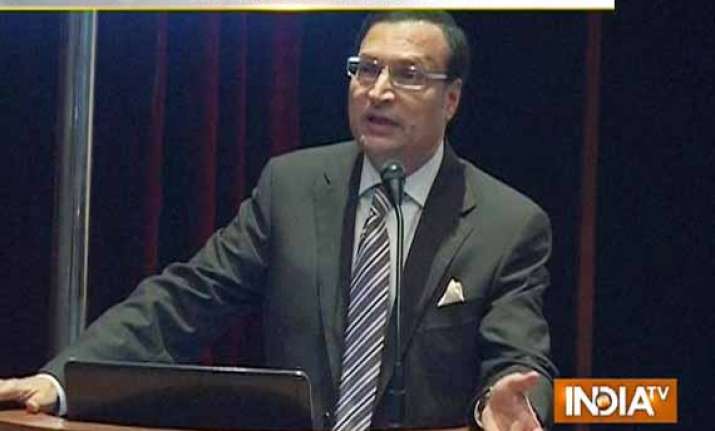 New Delhi: India TV chairman and editor-in-chief Rajat Sharma today lashed out at Aam Aadmi Party convenor Arvind Kejriwal for his remarks in Nagpur threatening to jail mediapersons.
Addressing students of Indian Institute of Technology, Delhi, Rajat Sharma said, he was pained to note that a person like Kejriwal who has entered politics only recently had the temerity to say he would throw mediapersons to jail if his party came to power.
"In my 32 year long career in journalism, I have grilled many celebrities from Prime Ministers, chief ministers, governors and  others, but not a single of them ever told me what to telecast and what not to.
"Neither Ambani, nor Adani, nor Modi nor any Congress leader ever asked me to telecast or not to telecast any single story. But yesterday, at a press conference, the AAP leaders mentioned the name of India TV alongwith two other TV channels of mounting campaign against Kejriwal. One of their leaders later withdrew his remark", said Rajat Sharma.