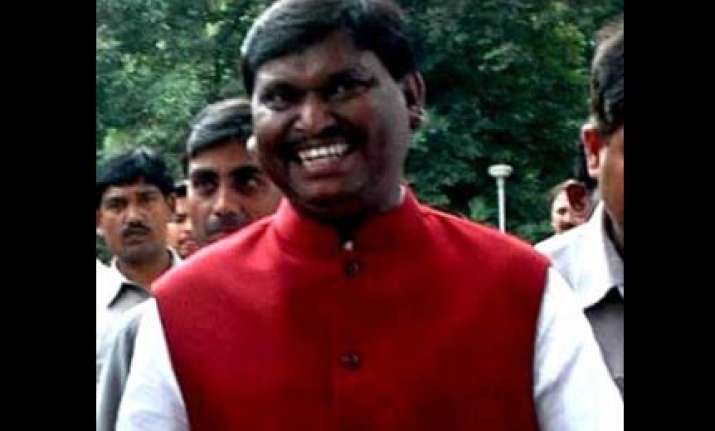 After a month-long gap, and that too after being prodded by the Governor, Jharkhand chief minister Arjun Munda on Friday expanded his cabinet by inducting nine cabinet ministers. Of the nine ministers, three are from BJP, four from Jharkhand Mukti Morcha, and one each from All Jharkhand Students Union and Janata Dal (United).  
BJP has inducted two new faces as ministers. The three BJP ministers are : Baijnath Ram, Satyanand Jha Batul and Bimala Pradhan.  
Those inducted from JMM are Hussain Ansari, Mathura Mahato, Hemlal Murmu and Champai Soren.  Gopal Krishna Patra of JD-U and Chandra Prakash Chaudhury from AJSU were inducted as ministers. With this there are at present 12 members in the state cabinet including the chief minister and two deputy chief ministers.  
Munda said the portfolios of the ministers would be allocated soon. The allocation may take place on Saturday.