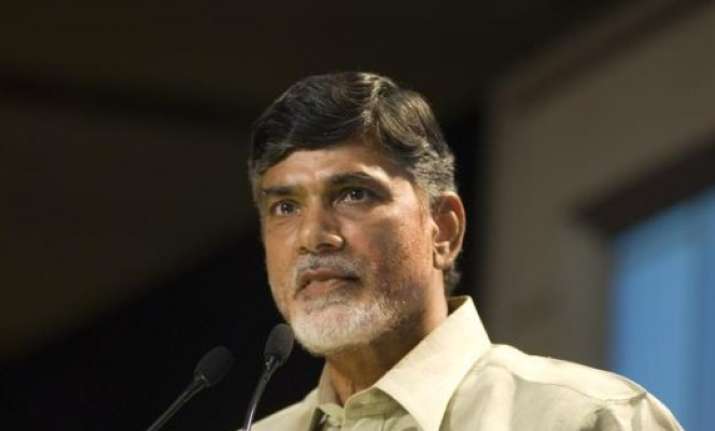 Visakhapatnam: Andhra Pradesh Chief Minister N Chandrababu Naidu today said his government plans to announce the maritime policy within a month to facilitate port-led economic development of the state.
"The government strongly favours the port-led economic growth of the state. We will announce the maritime policy within one month to facilitate such development," Naidu told reporters on the sidelines of the CEO's Conclave in the city.  
"The state has a coastline of over 950 km and ports will be developed along the coast from Bhavanapadu in Srikakulam district to Duggarajupatnam in Nellore district through public private partnership," he added.  
The Chief Minister said his government is focusing on the industrial development of Andhra Pradesh. "The aim is to take AP among the top three states in the country by 2022 and achieve the numero uno position by 2029," he said.  
Investors are showing keen interest in establishing units in Andhra Pradesh and the state government will provide necessary infrastructure to them, he assured.  All clearances for setting up industries in the state would be given within 21 days through a single-window system and an electronic facility to file applications for this purpose will be introduced, he said.
"Although there are some apprehensions about the proposed Petroleum, Chemicals and Petrochemical Investment Regions (PCPIRs) between Visakhapatnam and Kakinada, we assure that these projects will not affect farmers, fishermen or any other weaker sections of the society," he said.  
Earlier, during his address at the Conclave organised by Fortune India and the AP government, Naidu said there is a plan to develop Andhra Pradesh as a trade and logistics hub and to make it the largest trade gateway to India for the eastern countries.
"The government's plan is to make the state the largest trade gateway to India for the East. The Visakhapatnam-Kakinada industrial Area Development Authority will boost trade ties between India and countries like Singapore, Malaysia, Thailand, South Korea, China and Japan," he said.