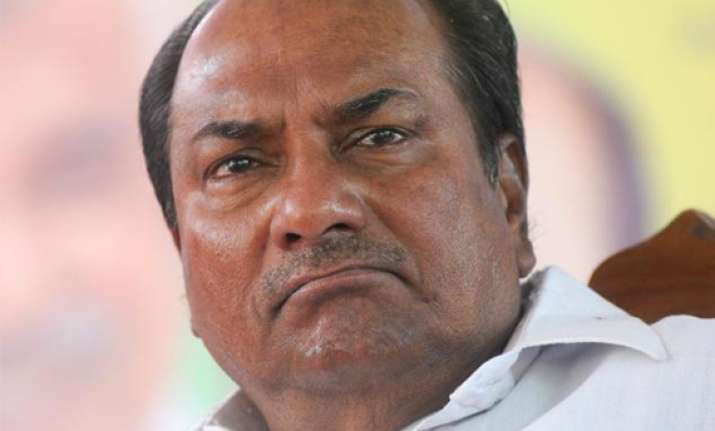 Thiruvananthapuram: Holding that BJP's manifesto revealed its "communal agenda", Congress leader and Defence Minister A K Antony today said the saffron party's stand on special status to Jammu and Kashmir was a matter of serious concern.
"The BJP is manifesto is nothing but its communal agenda wrapped in colourful paper. It is a threat to the unity and integrity of the country," he told reporters here before setting out for campaign.
He said the BJP's move to re-open debate on Article 370 was "fraught with dangerous consequences" which would only help extremists and divisive elements.
"It is particularly a cause for worry when India is keenly watching the outcome of elections in Afghanistan. If anti-India forces come to power there, it could create problems along the borders.
At this juncture, triggering a debate on the special status to Jammu and Kashmir would only help extremists," the Congress leader said.