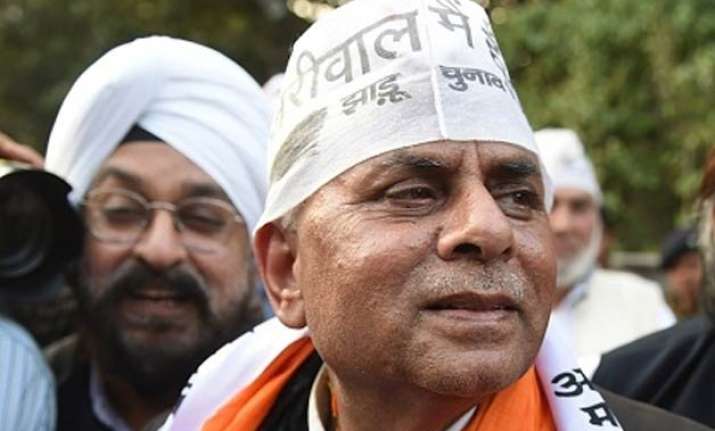 New Delhi: A complaint was lodged with the Delhi Police against Aam Aadmi Party (AAP) MLA from Krishna Nagar constituency, SK Bagga, for possessing a fake law degree.
According to the complainant, Bagga obtained his LLB degree by paying Rs 70,000 to some degree mafia in Jhansi.
Bagga, who had defeated BJP's Kiran Bedi in Assembly elections, had procured and submitted fake and forged LLB degrees in his affidavit filed before the Election Commission.
 
"He (Bagga) has obtained the degree by hook and by crook," the complaint said.
A senior police officer confirmed the news saying, "We have received a complaint against SK Bagga of allegedly procuring fake LLB degree. We have started investigation into the matter and soon will send a team to verify the documents."
The officer, however, said that they have not registered any FIR so far and investigation is on to verify the claim.
Bagga is not the only AAP legislator, who has been accused of procuring forged degrees. Party's two MLAs are already behind the bars.
Party legislator from Trinagar and former Law Minister Jitendra Singh Tomar was arrested on June 9 for obtaining a fake law degree from a Bihar university.
On July 9, AAP MLA from Kondli assembly seat, Manoj Kumar, was arrested and sent behind the bars on charges of cheating and land grabbing. Kumar was arrested for forging fake proprietorship documents and selling a plot that did not belong to him.
Another AAP MLA Surinder Singh is also alleged to have procured academic degree through unfair means.