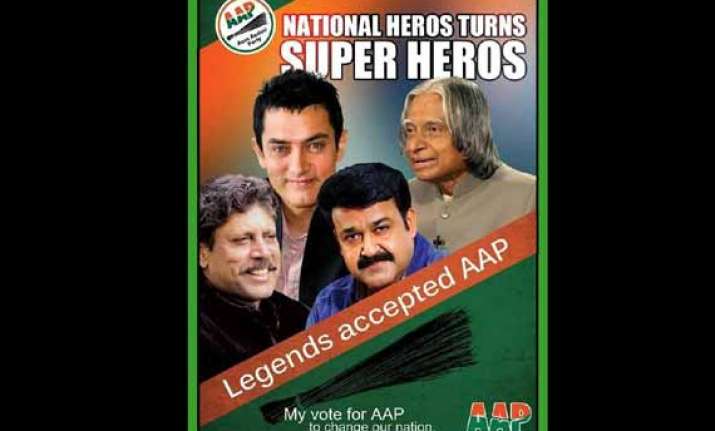 New Delhi: Bollywood Superstar Aamir Khan has expressed his displeasure over Aam Aadmi Party (AAP) using his photographs in party's posters and projecting him as a supporter of the party.
Aamir Khan has written to the Election Commission (EC), marking officials of the AAP, clarifying that he is not endorsing any particular political party, according to a report published in Hindustan Times.
It should be noted that lots of supporters of the AAP have used Twitter and Facebook to put up images of Aamir as a supporter of the party. Aamir is displeased as this campaign makes it seem as if he is endorsing the party.
Aamir Khan has recently associated himself with the EC to encourage people to vote this election. He has been vocal about the fact that he will not associate himself with a political party in particular.
"From day one, Aamir Khan has made it clear that he will not be endorsing a particular political party. He is not supporting or campaigning for any party," Aamir's spokesperson confirmed to HT.