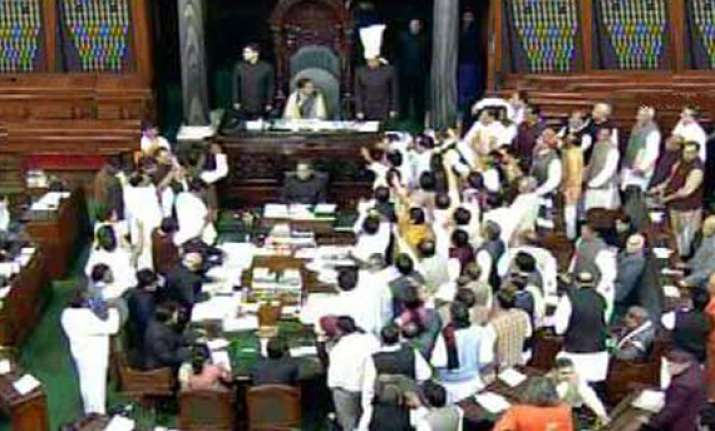 New Delhi: Parliamentary Affairs Minister Kamal Nath Tuesday called an all-party meet to end the logjam in parliament and facilitate passing of sthe food security bill.
The all-party meet has been called at noon in Parliament House to discuss various issues and arrive at a consensus, said an official source.
Parliament was disrupted for the second consecutive day Tuesday over communal violence in Jammu and Kashmir's Kishtwar town and the purportedly illegal land deals of Robert Vadra, son-in-law of Congress chief Sonia Gandhi.
The government wants the Lok Sabha to discuss the food bill and pass it.