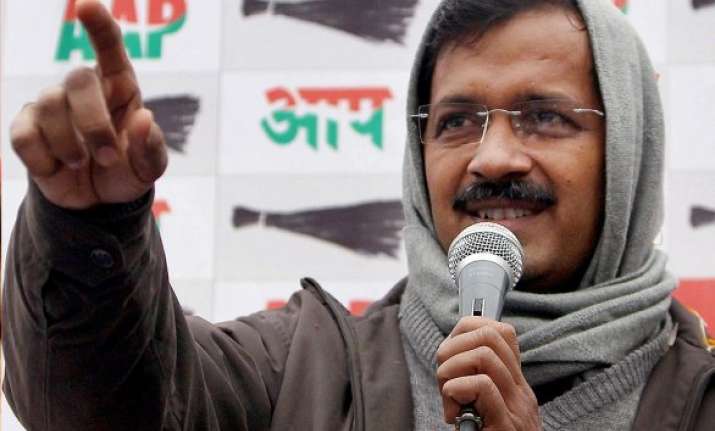 New Delhi: The powerful Political Affairs Committee (PAC) of the Aam Aadmi Party will meet this evening, a day after top leaders Yogendra Yadav and Prashant Bhushan sent feelers to Delhi Chief Minister and party chief Arvind Kejriwal to end their differences.
Bhushan and Yadav were already removed from the PAC, the key decision making body of the AAP.
The decision to hold the PAC meeting came on a day when Kejriwal responded to the overture by Yadav and Bhushan seeking a meeting with him. Kejriwal responded by saying "will meet (them) soon".
In the party's last National Executive meet on March 4, the senior leaders were voted out from the PAC over accusations of working against the party and trying to malign Kejriwal's image.
The PAC meeting will be held in Kejriwal's Kaushambi residence at 8 PM.
Confirming the developments, Yadav said talks had started in the right earnest and asked supporters to have faith on the prospects of further improvement.  On Kejriwal's affirmative response, Yadav said "He (Kejriwal) will surely meet whenever he gets time."
He said that the party had bounced back many times in the past even after a section of people wrote its "obituary".  "The talks will be taken ahead. I am maintaining from the first day that a lot of hope is associated with this party.
Last few days 'manthan' have produced a lot of 'visha'. It's time for 'amrita'," Yadav said.
In another sign of reconciliation between the two warring factions, senior leaders from the Kejriwal camp met Yadav late last night and held discussions over several contentious issues, hours after the Delhi chief minister's return from Bengaluru.
Both the camps have termed the discussions as "positive". Party sources said AAP leaders Sanjay Singh and Kumar Vishwas, Ashutosh and Ashish Khetan met Yadav late last night and the discussions continued until 3 AM.