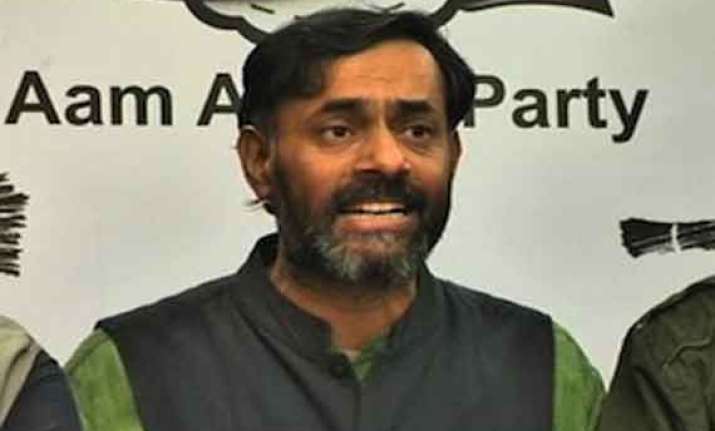 New Delhi : AAP ideologue Yogendra Yadav has admitted that his party failed to anticipate the loss in public perception after the episode involving Law Minister Somnath Bharti.
"The party came across as shielding someone who has done something wrong," he said while appearing on season two of the Right To Be Heard Townhall debate, telecast on news channel Headlines Today Friday.
In a candid admission, the Aam Aadmi Party leader said occasionally the Arvind Kejriwal government seems to be in "a hurry to do things". "I have told Arvind, let's slow down a bit. But he is too energetic. Difficult to stop him then."
To a question about what mistakes had been made by the Kejriwal government, since it came to power over a month ago, Yadav said: "I do feel we have tried too much. Anxiety, the pressure of being in public gaze has created artificial pressure on the government. We have had a lot to learn," according to a Headlines Today press release.
He also said the AAP could do without the public attention its getting. "Half of the things we do are not worth the publicity it gets. I feel a lot of things must happen outside the public gaze."