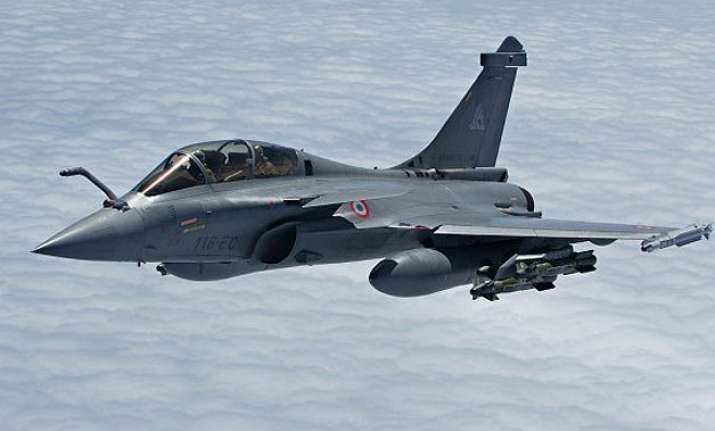 New Delhi: Former Defence Minister A K Antony today raised several questions over the Rafale fighter jet deal, wondering whether the Finance Ministry and Defence Acquisition Council were taken on board while clinching the agreement with France.
He also said that several opposition leaders and top BJP brass like Yashwant Sinha and Jaswant Singh had opposed the purchase of the French fighter jets during the UPA regime, finding fault on different counts.
Prime Minister Narendra Modi during his visit to France last month had signed an agreement to buy 36 Rafale fighter jets in fly-away condition for over 6 billion U S Dollars.  
Antony said that the Finance Ministry had not supported the Rafale deal when he was Defence Minister as a new concept of L-1 was introduced to arrive at the best aircraft available based on the life cycle cost of the machine.  
Stung by Defence Minister Manohar Parrikar's reported remarks that he "killed" the deal by making several notings on the file, Antony insisted that he had taken the "correct" decision against the backdrop of IAF's plea for early acquisition of fighter jet.
Antony said he had told all concerned to continue with the negotiations, but not to take it with government for approval till the L-1 dispute is settled.  
During his tenure as Defence Minister, Antony said what was being sought to be achieved was acquisition of 18 aircraft in fly-away condition and 108 to be manufactured along with technology transfer agreement with Hindustan Aeronautics Ltd.  The company was not ready to transfer technology as part of the agreement.
Antony insisted that neither the Prime Minister, nor the Defence Minister or the Armed Forces could procure any equipment bypassing the Defence Acquisition Council.  
The Congress leader sought to know what was the decision on technology transfer arrived at by the Modi government which has been emphasising much on 'Make in India'.  At the AICC briefing, the senior Congress leader tore into government claims on defence preparedness accusing it of committing the "anti-national act" of compromising the nation's security by downsizing the Mountain Strike Corps on the Chinese border despite Beijing enjoying 3/1 superiority over New Delhi.
"A weak man cannot safeguard national interests. We don't want war, but should be in a position to protect our country," he said appealing the government to reconsider the decision.  
Seeking to puncture the celebratory mood of the Narendra Modi dispensation, Antony, who is known as a reticent leader, charged it of having the "worst" record in recent years on utilisation of Defence Budget and accused it of "compromising" national security.