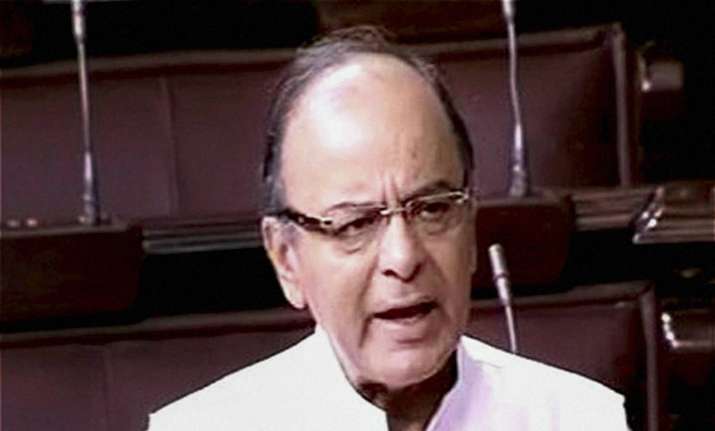 New Delhi: The NDA government today said that it will not let liquor baron Vijay Mallya live in peace and will 'recover every penny from him'.
Finance Minister Arun Jaitley told the Rajya Sabha that Mallya flee the country on March 2, as the CBI lookout order only reached authorities after that.
"Vijay Mallya was given banking facility for the 1st time in 2004 even when account was not in order. I assure that we will recover every penny from Mallya," Jaitley said, adding that a CBI investigation is underway and justice will be served.
He also noted that attachments of Mallya's assets have taken place in the past few months.
"He (Mallya) left India even before the banks moved the Supreme Court. Banks are doing all they can to recover every penny from Mallya," Jaitley said.
Speaking to reporter outside the Parliament, Union Minister Mukhtar Abbas Naqvi said, "We will get hold of Vijay Mallya, we will not let him escape like this. Anyone who has siphoned nation's money illicitly we will not let them live in peace."
On the other hand, the opposition-led by Congress accused the government of "criminal conspiracy" in allowing Mallya, facing probe in several loan default cases, to fly out of the country.
"My charge against this government is that when so many agencies were interrogating him (Mallya), why was he not arrested, why was his passport not confiscated," Leader of Opposition Ghulam Nabi Azad said in Rajya Sabha.
Raising the matter during Zero Hour, Azad said everyone knew Mallya "could flee any day" and the investigating agencies should have seized his passport and taken steps to restrict his movement.
Maintaining that Mallya lived a "luxurious life" and had bases in several countries, the Congress leader said Mallya is not a "needle" and moves around with an entourage and expressed surprise how he managed to leave the country despite a CBI "Look Out Notice".
"My allegation is that this government is party to this criminal conspiracy of allowing him to escape and leave the country. In this criminal conspiracy, this Government should be made party and the Supreme Court should take note of this. Without the participation and without the active support of this government, he could not have left the country. That is my allegation," Azad said, adding that "one had escaped, the second Lalit Modi (Mallya) should not be allowed to escape".
The Supreme Court yesterday issued a notice to Mallya on a plea filed by a consortium of 13 PSU banks headed by SBI. The lenders had moved the apex court on March 5 to prevent Mallya from leaving the country and impounding his passport even as the loan recovery procedure for Kingfisher Airlines is still on.
The Supreme Court has sought Mallya's response to the banks' plea by 30 March which is the next date of hearing.