Follow us on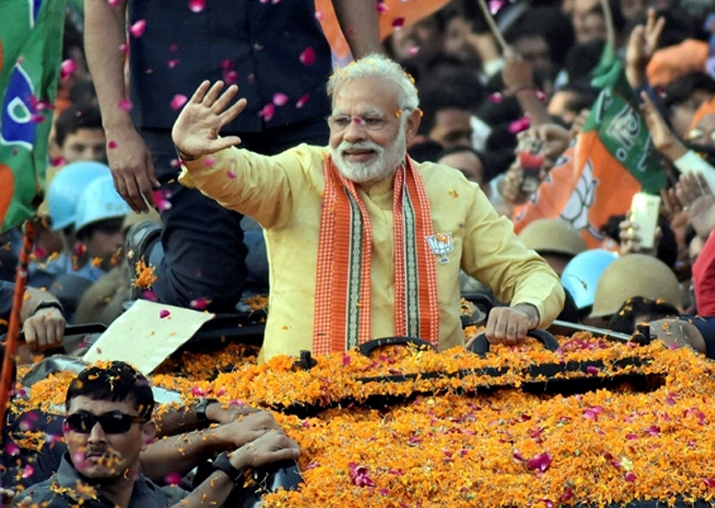 Despite taking tough decisions like demonetisation and Goods and Services Tax (GST) rollout in last three-and-a-half year, the magic of Prime Minister Narendra Modi continues to rule the 125 crore people of the country. 
The entire opposition appeared to be completely blank in front of PM Narendra Modi's strategy of dealing with every situation. The opposition's scathing attack on Modi and his leadership bounced back and costed them in every elections. 
Even the neighbouring China had to acknowledge  PM Modi's leadership qualities  in  2017 in view of his government's tough stand on Doklam standoff and many other.
But the biggest question is whether this magicwill  continue in 2018 as well. In the new year, eight states (Meghalaya, Tripura, Nagaland, Mizoram, Karnataka, Chhattisgarh, Madhya Pradesh and Rajasthan) will go to polls. These elections are seen as the semi-finals ahead of the general elections in 2019 when the BJP will enter the electoral battle field to retain the power.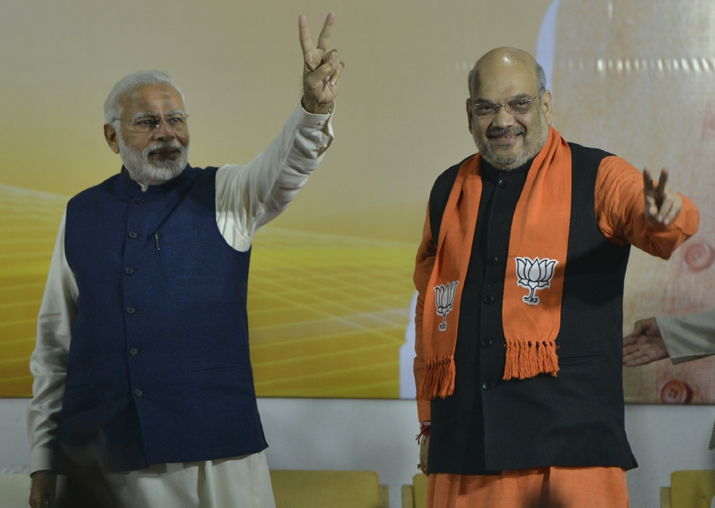 After BJP's victory in Gujarat, PM Modi had rushed to the BJP HQ where he had thanked the people of the western state for showing faith in the BJP in his absence. A week after, the oath taking ceremony of Vijay Rupani government on December 26 turned into a show of strength when PM Modi was joined by CMs from 18 states ruled by the party and its allies. 
The golden period of the BJP began after the party won the 2014 Lok Sabha polls. After May 2014, the BJP under the leadership of Amit Shah and Narendra Modi managed to win 11 of the 14 states where elections were held. This is also the first time when the BJP is in power in 19 states. The party is in power in 6 states with its allies.
As per the statistics, the BJP is ruling 75 per cent geographical area of the country, 68 per cent of the total population and 54 per cent economy.
Watch Video of India TV's special show on challenges for PM Modi in 2018: