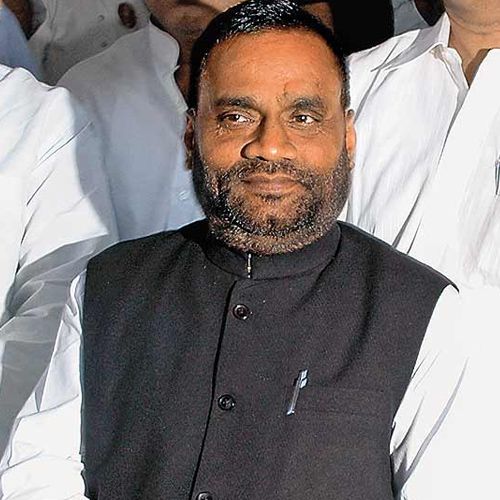 After switching to Bharatiya Janata Party (BJP) from Bahujan Samaj Party (BSP), Swamy Prasad Maurya today resigned from the Uttar Pradesh legislative assembly, claiming he did so to "preserve the democratic values in politics".
Asked if he had given up the assembly membership for fear of being disqualified by Vidhan Sabha Speaker Mata Prasad Pandey under the anti-defection law, Maurya said if he so wanted he would have dragged the matter till the Supreme Court.
Maurya was a legislator elected from the Padrauna assembly constituency.
"But in the best interests of democracy, I have quit on the basis of my moral principles," the Bharatiya Janata Party's new leader said. 
He quit the assembly on the 19th day after joining the BJP. 
The BSP had sought his disqualification and even petitioned the Speaker to hear its plea on the matter at the earliest. 
Maurya was issued two notices but he did not turn up personally. On Friday, he quit his membership of the assembly. 
He told reporters that soon after quitting the BSP, he left the post of Leader of Opposition as well. 
Repeating his charges against BSP chief Mayawati of mortgaging the Dalits' interests for money, he said he had joined the BJP not for any gains but due to the policies of Prime Minister Narendra Modi and BJP chief Amit Shah.
"I know that the Prime Minister wants the welfare of the Dalit samaj. I am here to support him in whatever way I can," Maurya said and vowed to work for a BJP-majority government in the state in the 2017 state assembly elections.
(With IANS inputs)