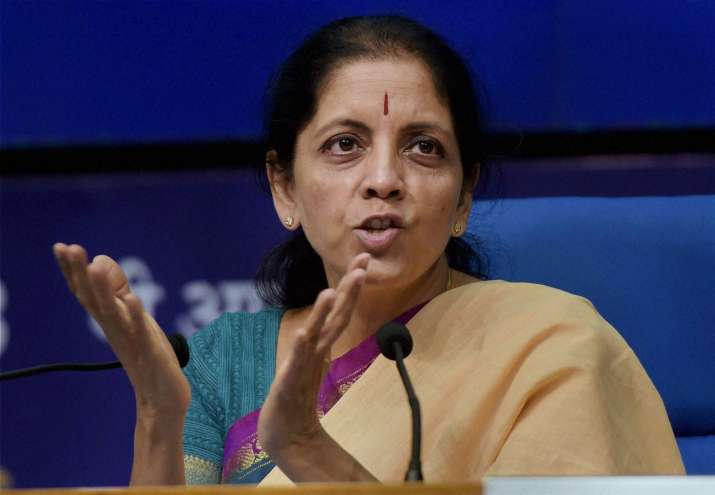 The Bharatiya Janata Party (BJP) on Sunday hit back at Congress president Rahul Gandhi for equating the grand-old-party with Pandavas, saying that the leader's address sounded like a loser's rhetoric devoid of substance.
"It sounds like a rhetoric of a loser devoid of substance. Congress Party wants to identify itself with the Pandavas, The same party which questioned the fundamental existence of Lord Ram. It is the party which chooses to mock Hindus and Hindu rituals," Union Minister Nirmala Sitharaman said at a press briefing.
Sitharaman's response came as Rahul recalled the two warring sides of the epic Mahabharat and said that the BJP, like the Kauravas, fought for power, while his party, on the lines of the Pandavas, battled for truth.
On Congress' demand of going back to the old practice of paper ballots in future elections instead of EVMs, the Defence Minister said that the party did not believe in transparency. 
"Congress is even questioning the EVMs at this time, they want ballot paper system. At a time when technology is making it simpler & more transparent, here is a party that is against it because they don't believe in transparency," she said. 
Reacting on Rahul's reference to Shah, she said, "Astonishing that Congress President chooses to name BJP Pres Amit Shah & says he is murder accused. He has been cleared by a Court".
"This is a fake & false motivated campaign by someone who is out on bail on criminal conspiracy of fraud in National Herald case," she added.
Not just this, Rahul Gandhi made several such attacks on the ruling BJP. 
He said that the BJP sought to divert people's attention from issues such as unemployment and farm distress with "fancy events". 
"Instead of acknowledging the challenges facing the nation, Prime Minister Narendra Modi diverts our attention from our problems. We are being told that our problems only exist in our imagination," he said. 
The BJP-RSS's goal was power, Gandhi stressed at the Congress party's plenary session here.
WATCH FULL VIDEO: