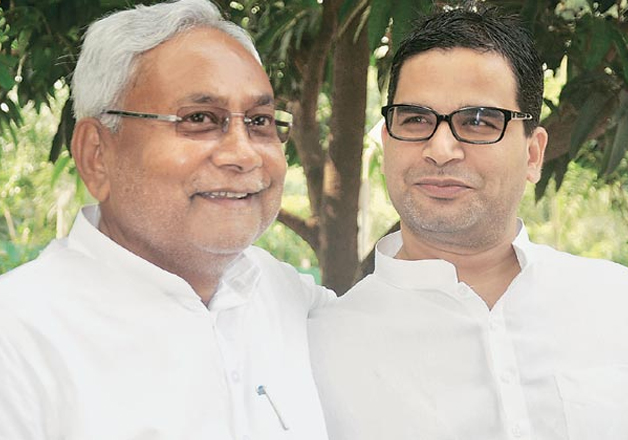 The Bharatiya Janata Party has sought removal of election strategist Prashant Kishor, who led Nitish Kumar to a massive victory in the Bihar election, from the post of the Chief Minister's advisor questioning his long absence from duty.
Mr Kishor, 39, is on his next assignment, a mammoth task to bring Congress to power in Uttar Pradesh which it hasn't ruled since 1989, and in Punjab which voted Akalis back to power for a consecutive term in 2012.
BJP leader Sushil Kumar Modi said the Bihar government had paid Mr Kishore Rs. 9.31 crore to prepare the state's 2025 vision document, and sought his removal from the post of CM's advisor on policy and programme implementation. He said Mr Kishor has been devoting all his time on drawing election strategy for Congress in Uttar Pradesh and Punjab.
Mr Kishor, who is also the member of Bihar Vikas Mission in the capacity of CM's advisor, had not attended the meeting of the mission on May 31. He has been to Bihar barely once or twice after being appointed as CM's advisor in January this year.
"After getting Rs. 9.31 crore for preparing vision document for the state, Kishor neither prepared the document nor discharged his duty as CM's advisor," adding, "Kishor should resign from the post of CM's advisor or the CM should dismiss him from the key job. Chief Minister Nitish Kumar should tell the people as what suggestions he had given for the development of the state in past eight months," said Mr Modi.
Mr Kishor's popularity had peaked after his campaign strategy helped bring Narendra Modi to power in 2014 Lok Sabha polls.
PTI inputs