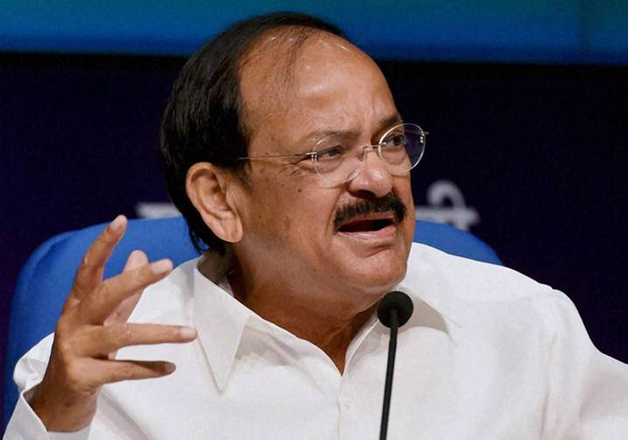 India today reiterated that Kashmir is an integral part of India and there can be no compromise on it. 
Without making direct mention of the recent Uri terror attack, Union Minister Venkaiah Naidu accused Pakistan of supporting terrorism against India and said that the entire world has come together to isolate Islamabad on the issue.
"Our neighbour is aiding, abetting, funding, trading terrorists. They have made terrorism a state policy. Entire world has come together to isolate Pakistan and condemn Pakistan(-backed) terrorism. Terrorism is not acceptable at all. We have been very clear about it," he said.
"(No matter) how many times they (Pakistan) raise the Kashmir issue, Jammu and Kashmir will remain an integral part of India and there is no question of compromise on it," he added.
Meanwhile, the National Investigation Agency (NIA) today took over the investigation into the attack on the army camp in Jammu and Kashmir's Uri town in which 18 soldiers were killed and 30 others injured.
The team, which took over the case from the Jammu and Kashmir Police that had registered an FIR into the attack on Sunday, has also taken into its possession various items of investigation recovered from the possession of the four suicide attackers who were killed in a gunfight after they entered the administrative base of an infantry battalion in Uri town.
On the other hand, Union Home Minister Rajnath Singh today reviewed the security situation in Jammu and Kashmir in the wake of Sunday's terror strike. This is the third security review meeting Singh has chaired since the Uri attack and the situation in the border areas of Punjab and Gujarat was also discussed.
Besides National Security Advisor Ajit Doval and other senior Home Ministry officials, the meeting was also attended by Foreign Secretary S Jaishankar. The presence of the Foreign Secretary was explained in the context of the move by India to launch a diplomatic offensive to isolate Pakistan at global forum, starting with the upcoming UN General Assembly.
A high-level meeting held by Prime Minister Narendra Modi had authorised the diplomatic offensive, backed by clear proof of Pakistan Army backing to the four terrorists who mounted the early morning attack on the Uri camp.