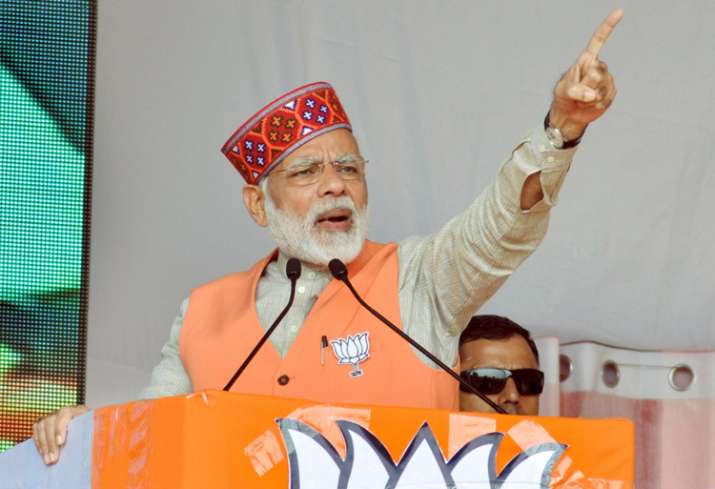 Leading the government's narrative of demonetisation, Prime Minister Narendra Modi on Wednesday released a seven-minute long video underlining the benefits of the move to ban Rs 500 and Rs 1000 notes a year ago. 
The video, posted on PM's personal Twitter account (@narendramodi) depicts demonetisation as one of the bravest steps taken by his government after coming to power in 2014.
Sharing the video, Modi said, "Here are the benefits of demonetisation, encapsulated in this short film. Have a look. #AntiBlackMoneyDay."
The video, in a voice over, says that the country was suffering from the menace of corruption and black money before 2014 when Modi took charge and the decision of demonetisation was a step to 'clean the Indian economy'.
The video also has chunks of speech made by the Prime Minister announcing the move on the evening of November 7, 2016. 
Here are the benefits of demonetisation, encapsulated in this short film. Have a look. #AntiBlackMoneyDay pic.twitter.com/rPmGUYnTzI

— Narendra Modi (@narendramodi) November 8, 2017
"Ghareebon ke liye, Imaandaaron ke saath (For the poor, with the honest)," thunders the voice in the video. 
It claims that the poor and the commoner was not troubled with the decision as they always had faith that an 'honest government' is fighting for them.
The video says that the move brought back the money that was hidden was brought back into the system. 
The decision broke the backbone of terrorism and naxalism in the country and reduced stone pelting activity in the Kashmir Valley by 75 per cent, the video says.
The video further claims that the move helped unearthed lakhs of shell companies. 
The move was an "unprecedented cleaning" of the economy, the video says. 
In a nutshell, the 07:13 minute video is a compilation of benefits of the demonetisation as claimed by the government. 
In two tweets before posting the video, Modi wrote, "125 crore Indians fought a decisive battle and WON. I bow to the people of India for steadfastly supporting the several measures taken by the Government to eradicate corruption and black money."
On this day last year, the government had scrapped the old Rs 1,000 and Rs 500 notes - 86 per cent of currency in circulation - with the aim of unearthing black money. The ruling BJP plans to observe 'anti-black money day' today.
The Congress and other Opposition parties have decided to observe November 8 as "Black Day".