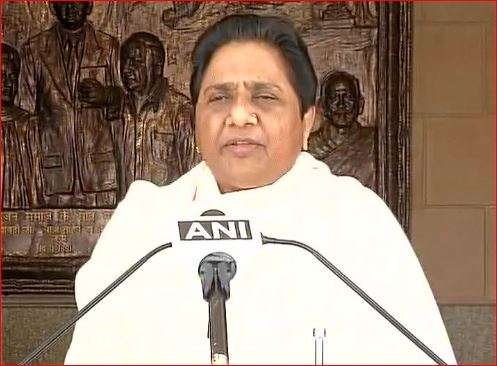 Rajya Sabha Chairman Hamid Ansari today accepted the resignation of BSP supremo Mayawati who reportedly submitted a fresh letter to him. 

 

Mayawati was required to give a fresh one-line resignation letter in accordance with the rules. Her earlier missive in three pages was considered a conditional offer which could not be accepted.


Mayawati quit the Rajya Sabha on Tuesday, hours after she was stopped by Deputy Chairman P.J. Kurien from speaking beyond the stipulated time on the violence against Dalits in Saharanpur district of Uttar Pradesh.
Mayawati, whose six-year term was to end in April next year, said it served her no purpose to continue when she was not allowed to speak for the depressed sections of people whom she represents.
"If I am not allowed to talk, if I cannot represent the section of the society I belong to, if I am not allowed to put across my views on atrocities on Dalits, then there is no point in staying in the House," she said before giving her resignation.
On Wednesday, Kurien and leaders of several parties appealed to her to withdraw the resignation, saying her presence was essential in the House.
(With IANS inputs)