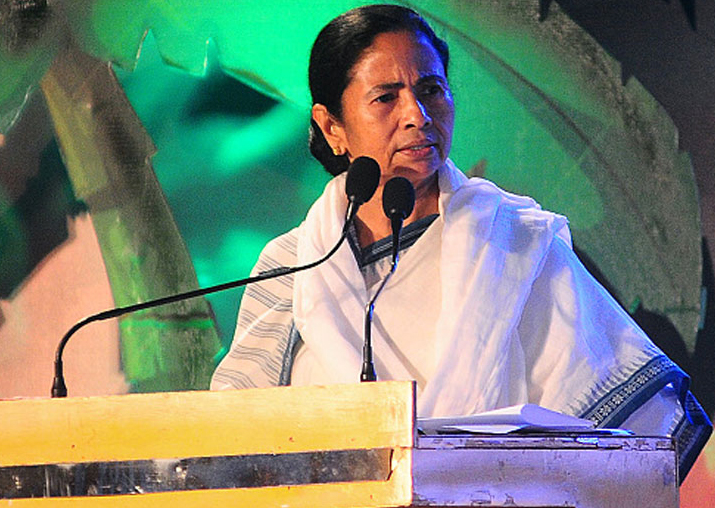 West Bengal Chief Minister MamataBanerjee voiced "anguish" over the happenings in the Supreme Court today where four top judges virtually revolted against the Chief Justice of India, saying the development made people sad as citizens.
She also said "extreme interference" of the Centre in the functioning of the judiciary was "dangerous" for democracy, but did not elaborate.
"We are deeply anguished with the developments today about the Supreme Court. What we are getting from the statement of the four senior Hon'ble Judges of Supreme Court about the affairs of the court makes us really sad as citizens," Banerjee, also Trinamool Congress chief, said in a statement.
"Judiciary and the media are the pillars of democracy. Extreme interference of central government with judiciary is dangerous for democracy," she said.
Meanwhile, the CPI(M) said a thorough investigation was needed to understand how the independence and integrity of judiciary was being affected.
The Left party said it was necessary for the three wings of democracy to ensure that whatever issues had been raised were corrected. 
"This cannot but merit a thorough, proper investigation and understanding of how independence and integrity of judiciary is being interfered or is being affected, which is impermissible in a secular democratic republic," CPI(M) general secretary Sitaram Yechury said. 
"That we declare ourselves in our Constitution. So it is necessary for all three wings of our democracy--the Executive, the Legislature and the Judiciary--to ensure that whatever has been raised is corrected," he added. 
Four senior judges today mounted a virtual revolt against the chief justice, listing a litany of problems that they said are afflicting the country's highest court and warned they could destroy Indian democracy.
The unprecedented move at a joint news conference by the four judges including Justice J Chelameswar, the second senior judge after the Chief Justice of India, left the judiciary and observers stunned, leaving them uncertain how this open dissension in the hallowed institution would be resolved.