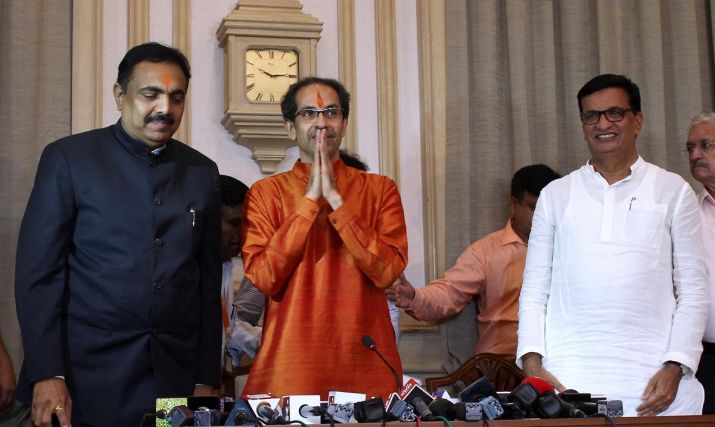 Chief Minister Uddhav Thackeray led- Maha Vikas Aghadi Government passed the floor test in the Assembly with 169 votes, considerably higher than the minimum of 145 required in the 288-member Maharashtra assembly, after over a month of intense power struggle. Against the ruling alliance's 169, four members abstained while there was a zero against the trust resolution as the opposition Bharatiya Janata Party with 105 MLAs and other supporters boycotted the proceedings and staged a walkout. 
The resolution seeking the House confidence in the Thackeray government was moved by Congress' Ashok Chavan, Nationalist Congress Party's Nawab Malik and Shiv Sena's Sunil Prabhu.
The floor test began on a high drama with the BJP members, led by Devendra Fadnavis staging walked out just before voting. BJP members, led by former CM Devendra Fadnavis, argued that the two-day special session was in violation of norms. "This assembly session is not per rules.This session started without Vande Mataram, it is a violation of rule," Fadnavis said.  
Amid the ruckus, Maharashtra Chief Minister Thackeray introduced six members of his ministerial council in the state Legislative Assembly.
However, the pro tem Speaker Dilip Walse-Patil rejected the contentions saying the special session was as per the directives of Governor B.S. Koshyari. BJP leader Devendra Fadnavis and other Opposition MLAs walkedout of state Assembly ahead of floor test. Fadnavis said, "This session is unconstitutional and illegal. Appointment of Pro-tem Speaker was also unconstitutional."
ALSO READ | BJP fields Kisan Kathore against Nana Patole as its Maharashtra Speaker candidate