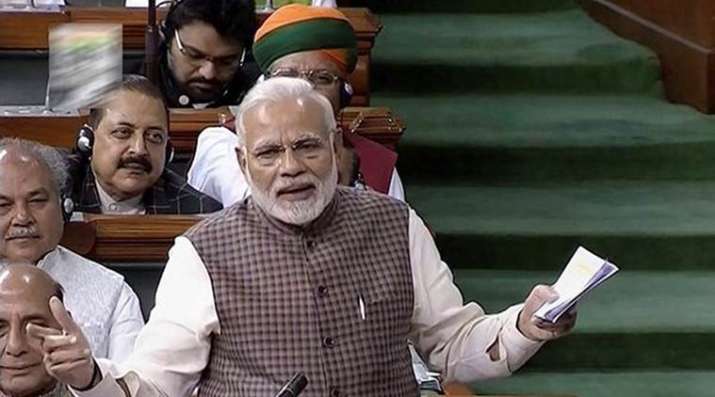 After losing Kairana bypoll, the ruling BJP now commands only a wafer-thin majority in the Lok Sabha.
According to a PTI report, the BJP's effective strength now stands at 272 in the 539-member Lower House.
Though the Lok Sabha consists of 543 elected members, four seats are presently unrepresented.
The report added that while three MPs from Karnataka resigned, the Anantnag seat in Kashmir is lying vacant after the bypoll was deferred indefinitely in May last year, bringing down the majority mark to 270. 
However, for all practical purposes the BJP's strength is 274 as two nominated members also belong to it.
 
Counting them, the BJP has three members more than the 271 it needs to have a majority in 541-member House. 
Due to losses in a number of by-polls, including in Uttar Pradesh, Rajasthan and Chhattisgarh, the BJP's strength has come down in the Lok Sabha after it won 282 seats in the 2014 general elections. 
However, it makes little difference to the government as the BJP-led NDA has around 315 seats. 
By-polls to four Lok Sabha seats were held on May 28. The BJP had won three of them in the general elections but could manage to retain only one, losing one each in Maharashtra and Uttar Pradesh.
(With PTI inputs)