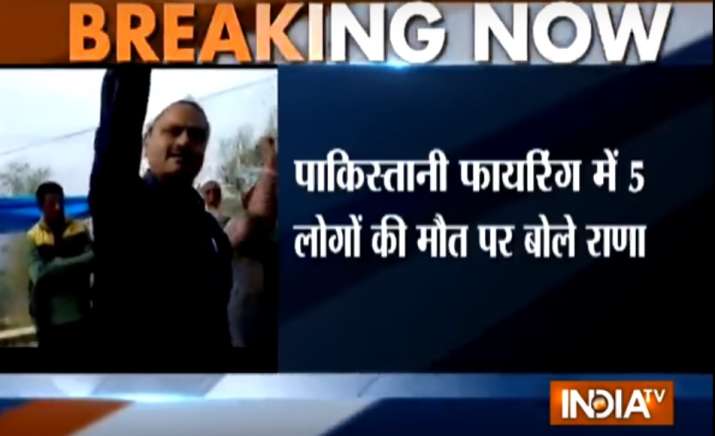 Senior National Conference MLA Javed Rana on Sunday courted controversy by challenging Prime Minister Narendra Modi to unfurl a tricolour in Lahore. 
Addressing the public at the funeral of five members of a family killed in shelling by Pakistan, NC MLA from Mendhar in Poonch district, Rana said, "People living on the border are getting crushed between the ceasefire violations. If Modi has courage, he should go ahead and unfurl tricolour in Lahore, or else leave Kashmir be and forget this issue." 
At least people living at the border will not become victims of the tussle between two countries, added Rana, who is known for making controversial statements from time to time. 
Five members of a family, including three minors, were killed in firing by Pakistani troops along the Line of Control in Poonch district on Sunday morning. Two sisters were critically injured in the shelling and were airlifted to Jammu for treatment. 
Also read | 5 of family killed, 5 Army men among 7 injured in Pak shelling
Watch video: NC MLA Javed Rana challenges PM Modi to unfurl tricolour in Lahore