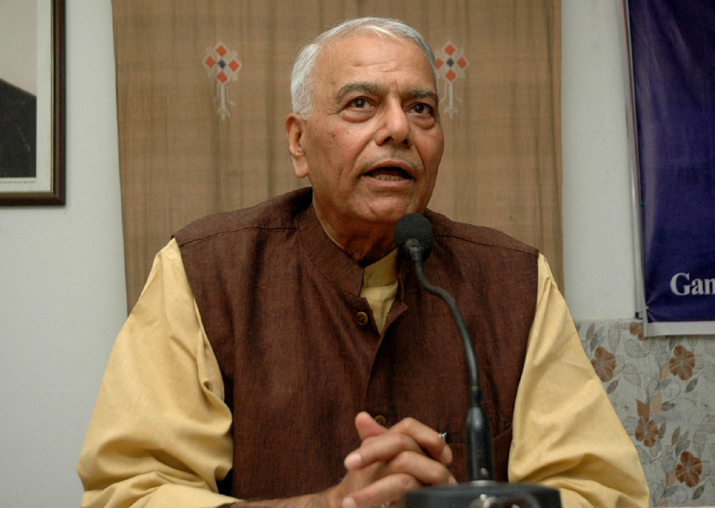 Senior BJP leader Yashwant Sinha on Friday rubbished Prime Minister Narendra Modi's claim that demonetisation was successful, saying that the exercise had actually failed.
"Notebandi has failed as its objective was not fulfilled. There is no black money return," Sinha said, adding that 99 per cent of the currency had returned.
"But as usual the Central government has been taking help of lies to prove that it was a success," he said at a function here organised by rebel Janata Dal-United leader Uday Narayan Choudhary.
Accusing the Modi government of not being serious about fighting corruption, he asked why has a probe not been ordered into the business dealings of Bharatiya Janata Party President Amit Shah's son Jay Shah.
Prime Minister Narendra Modi had announced scrapping of Rs 500 and Rs 1,000 notes on November 8, 2016 to curb "black money and corruption".
According to data provided by the Enforcement Directorate, it has attached black money to the tune of Rs 9,000 crore post demonetisation and also registered over 3,500 cases under Foreign Exchange Money Act (FEMA) and money laundering charges.