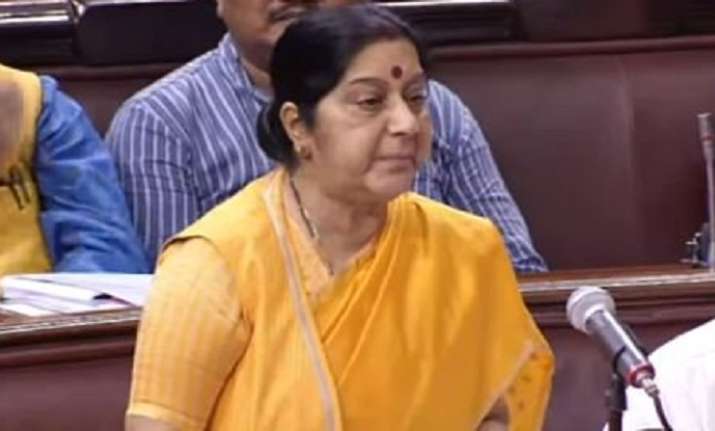 Taking strong objection to External Affairs Minister Sushma Swaraj's statement calling him a supporter of China-Pakistan Economic Corridor (CPEC), Congress MP Rajeev Shukla today insisted in Rajya Sabha that he never advocated India giving a go-ahead to China's Belt and Road initiative. 
Referring to Sushma Swaraj's statement on foreign policy in Rajya Sabha on Thursday,  Shukla pointed out that she had criticised him for supporting CPEC. 
"I had not talked of CPEC during my speech," Rajeev Shukla said.
He also alleged  that the External Affairs Minister stands up to criticise him without taking notes. 
Deputy Chairman P J Kurien assured the Congress MP that  he will go through the records and take necessary steps. 
Read More: Sikkim standoff: 'War not a solution, we are speaking to China on everything', Sushma Swaraj says in Parliament
Referring to the privilege notice given by Samajwadi Party MP Naresh Agrawal regarding  the publication of an article in a Hindi daily having critical references to the Upper House of Parliament, the Deputy Chairman said that he has received the notice and it is under consideration of the Chair. 
Hitting out at Rahul Gandhi for meeting Chinese Ambassador Luo Zhaohui last month amid Dokalam standoff, Sushma Swaraj on Thursday expressed her disappointment in Rajya Sabha over the fact that  the Congress Vice President did not even  try to understand the situation from the Indian government. 
"I was very saddened that the opposition, instead of considering the point of view of the Indian government, went and met the Chinese Ambassador," Sushma Swaraj said. 
"They did not try to understand the situation (the border standoff) from the Indian government, instead approached the Chinese counterpart to get their point of view," she added.
Sushma Swaraj also took a dig at Congress MP Rajiv Shukla, who had asked: "Why India did not take part in the One Belt, One Road (OBOR) meeting?"
Sushma added that  Shukla had also referred to China Pakistan Economic Corridor (CPEC).
"Why did the Congress allow him to say this. How did this crop up in his mind? It is a matter of India's territorial integrity and sovereignty as POK is an integral part of India," Swaraj said.