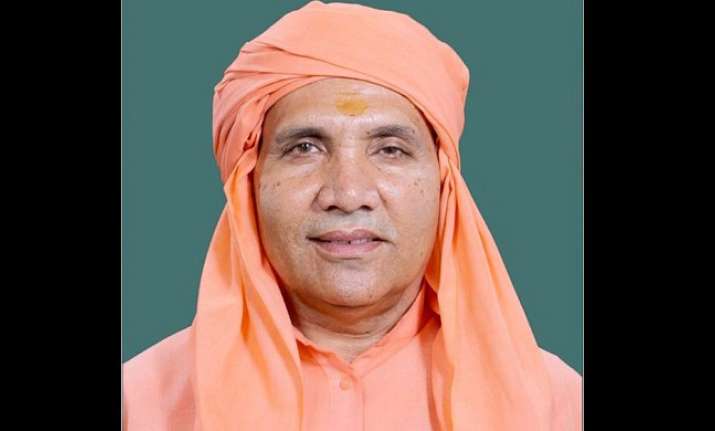 Mahant Chandnath, Bharatiya Janata Party (BJP) MP from Alwar in Rajasthan, passed away at a hospital in New Delhi today. He was suffering from cancer and was 61 years old.
Chandnath had won the Rajasthan's Alwar seat in the 2014 Lok Sabha elections after defeating Congress candidate and former union minister Jitendra Singh. 
Chandnath was suffering from cancer and the end came at a hospital in Delhi, BJP's Rajasthan spokesperson Anand Sharma said. 
An Apollo Hospital source said, "He was admitted on September 13 and died today at 12.40 am." 
Expressing grief over his demise, Prime Minister Narendra Modi tweeted, "Saddened by the demise of LS MP from Alwar, Mahant Chand Nath ji. He will be remembered for his rich social work. My deepest condolences." 
Rajasthan Chief Minister Vasundhara Raje also expressed condolences to the grieving family members.
She said that his death was an irreparable loss to her and the entire BJP family. Chandnath will be remembered for his contribution for the developmental works, she said. 
"I wish peace for the departed soul," Raje said in a tweet.
The Lok Sabha suffered another loss with the death of RJD MP Mohammad Taslimuddin who passed away at a Chennai hospital today.