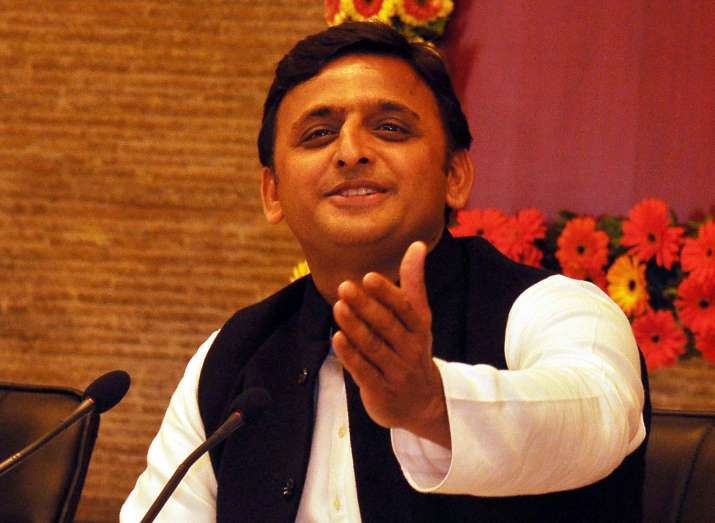 Firing a sardonic salvo on Nitish Kumar's decision to step down as Bihar Chief Minister and reunite with its old ally BJP, former Uttar Pradesh Chief Minister Akhilesh Yadav today said that Nitish could not resist separation from his former ally – the National Democratic Alliance (NDA). 
Yadav tweeted two lines of a popular Bollywood song to take a metaphoric jibe at Kumar in chaste Hindi.
"Na Na karte pyaar tumhi se kar bethe, karna tha inkar, magar ikraar tumhi se kar bethe," tweeted Yadav. 
ना ना करते, प्यार तुम्हीं से कर बैठे
करना था इंकार मगर इक़रार तुम्हीं से कर बैठे
Bihar Today

— Akhilesh Yadav (@yadavakhilesh) July 27, 2017
In the song, the actors talk of how despite asserting they would never fall in love with each other and despite going blue in face denying they felt anything for each other, they ultimately did get together.
Bihar is witnessing upheaval soon after Nitish Kumar's resignation came in yesterday evening.
Kumar and Bharatiya Janata Party (BJP) leader Sushil Modi will take oath as Bihar Chief Minister and Deputy Chief Minister respectively on today at 10 a.m.
This will be the sixth time, when Nitish will take the oath as the Bihar Chief Minister.
Hours after submitting his resignation, Nitish Kumar joined hands with the BJP to reclaim the government in a stunning political manoeuvre that relegated his alliance partner RJD to the opposition. 
The ostensible reason for Kumar to quit was his falling out with Deputy Chief Minister Yashaswi Yadav, the son of RJD supremo Lalu Prasad. 
Yadav is facing corruption charges but had refused to step down despite Kumar's exhortations.  
"In the circumstances that prevail in Bihar, it became difficult to run the grand alliance government," Kumar told reporters outside Raj Bhavan after submitting his resignation to Governor Keshri Nath Tripathi. 
But in a series of fast paced developments that unfolded over the next few hours it became clear that Kumar was going to be the ultimate winner.