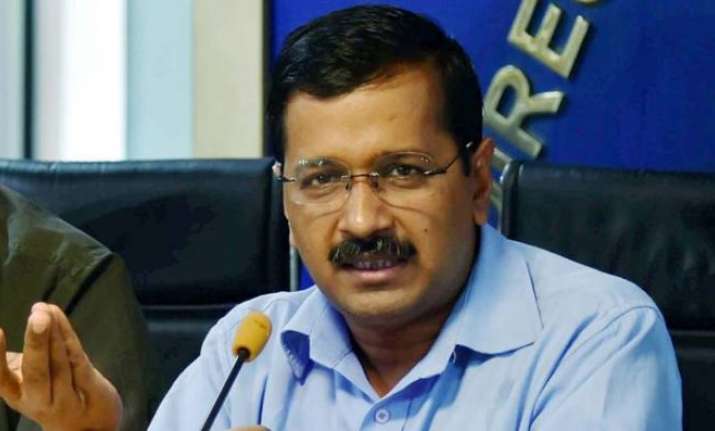 In further embarrassment to Aam Aadmi Party, Delhi Chief Minister Arvind Kejriwal today apologised to Union Minister Nitin Gadkari for making "defamatory" remarks against him.
The development comes days after the Delhi Chief Minister apologised to former Punjab minister Bikram Majithia for levelling allegations about his involvement in illicit drugs trade.
Kejriwal had also apologised to former Union Minister Kapil Sibal and his son Amit on March 16 for alleging that he had a conflict of interest in seeking to revise a tax demand on telecom major Vodafone.
Amit Sibal, a lawyer, and son of Kapil Sibal, had filed a defamation suit against Kejriwal for making these allegations.
Delhi CM Arvind Kejriwal and Union Minister Nitin Gadkari on Monday filed a joint application for seeking to withdraw the defamation case in Delhi's Patiala House Court. 
In a letter to the Nitin Gadkari, Kejriwal wrote: "I have nothing personal against you. I regret the same. Let us put the incident behind us and bring the court proceedings to a closure. I suggest we should put our energy to serve the people of this country."
Kejriwal had tendered the apology to former minister Majithia last Thursday for levelling charges of involvement in drugs trade against him. 
Kejriwal's apology His apology was widely condemned by AAP MLAs in Punjab.
"There was only one opinion of all the MLAs here today. All of them condemned (Kejriwal) apology. Moreover, we were not taken into confidence before he tendered an apology," said AAP MLA Sukhpal Singh Khaira told media the next day.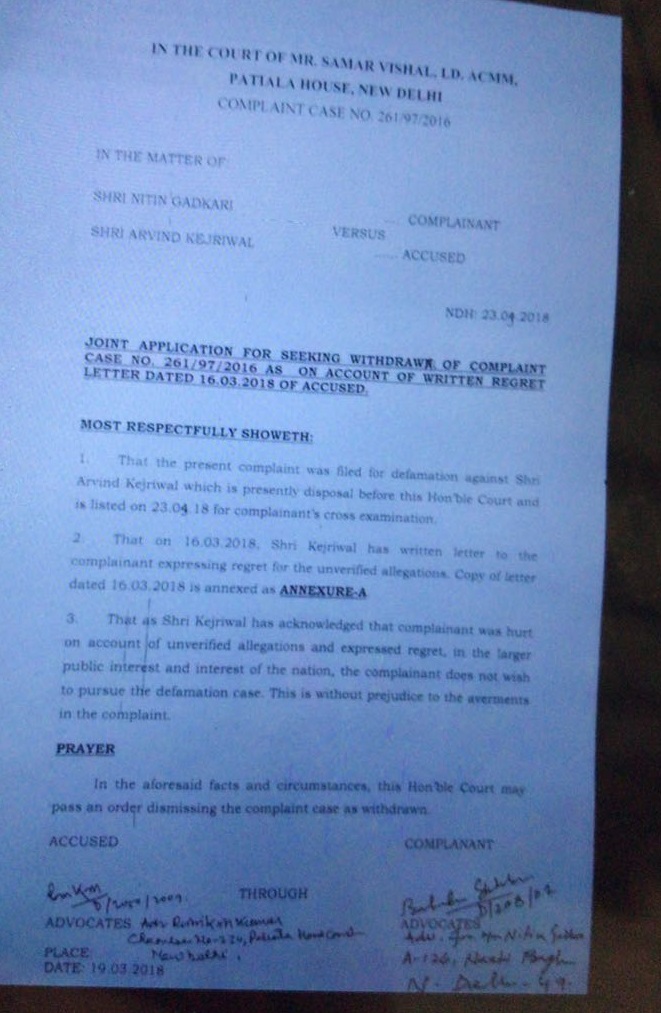 Watch Video: Delhi CM Kejriwal apologises to Congress leader Kapil Sibal and Union Minister Nitin Gadkari