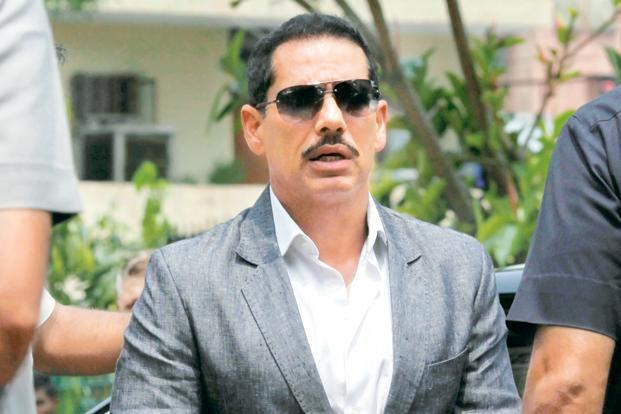 New Delhi:  Robert Vadra, son-in-law of Congress President Sonia Gandhi, has been in the news - most often for all the wrong reasons. The name itself triggers memories of various controversies that the Nehru-Gandhi family's 'Damad' has been involved in.
This time, when Vadra is in news, it is because of an alleged connection between him and a controversial arms dealer, and mention of a London-based 'benami property' in electronic conversations between Vadra and relative of reported arms dealer.
Regardless of the allegations being true or just 'politically motivated', as the family puts it, the life of Priyanka Gandhi's husband has been mired in several controversies over the years.
Despite being in the news for wrong reasons, Vadra has managed to remain on the right side of law, though his image has been tarnished among masses and he is seen as a dark spot in the shining coveted Gandhi family.
Congress and it's first family have always seen a "political conspiracy" against their  son-in-law who is a "private citizen" and challenged the government to prove allegations against Vadra.
With the government having failed to implicate Vadra in any of the alleged frauds, questions arise on whether the government is using him as a "soft target" against the Gandhi family.
Rising from a decent business background, Vadra has amassed properties worth of crores of rupees under the aegis of a significant real estate business.
Many of his business deals have been dragged into controversies and border onto the 'grey', if not black.
Vadra's business acumen has always been perceived superficial against his 'damad' status in a family which gave India three prime ministers.
Whatever the controversy may be, Robert Vadra is not one to have shied away from defending himself and respond to his critics. And very often, he has used social media to express himself.  
Here, we list a few of the controversies Robert Vadra has been involved in and his response to it:
1- Vadra family seeking favours using Nehru-Gandhi family name: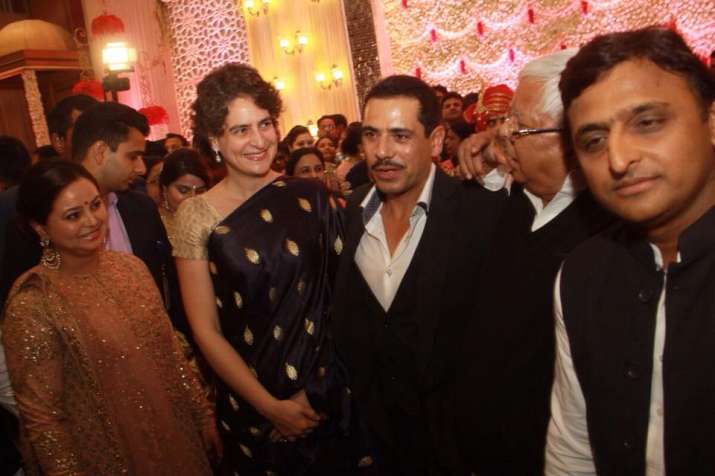 In months preceding January 2002, allegations were hurled that the Vadra family, prominently Robert Vadra's father and brother, were using their ties with the Nehru-Gandhi family to seek favours inside and outside of Congress party. Congress president Sonia Gandhi was informed by the then Maharashtra CM Vilasrao Deshmukh, Madhya Pradesh CM Digvijay Singh and Karnataka CM SM Krishna about the favours being asked by Robert Vadra's father Rajinder and brother Richard. Salman Khurshid, then President of UPCC, reportedly received a request from Richard for a party ticket for his friend.
When the reports hogged limelight, Priyanka Gandhi's husband published a public notice in a leading national daily on January 3, 2002, which was drafted by Arun Bhardwaj, son of former law minister Hansraj Bhardwaj.
The notice read: "It has been brought to the notice of my client that some persons including Rajindra Vadra (Robert's father) resident of C-7, Amar Colony and Richard Vadra, resident of Basant Vihar Colony, Civil Lines, Moradabad, UP are misrepresenting to the public that they are working on behalf of my client and allegedly promising jobs and other favours in return for money. Even though Rajindra Vadra and Richard Vadra are relatives of my client but they have no access to my client. Public at large is hereby put to notice that my client has not authorized Rajindra Vadra and Richard Vadra and anyone else to work for him or to use his name in any manner and make such misrepresentation to anybody. Such misrepresentations are without the knowledge and consent of my client."
2- Allegations by India Against Corruption (IAC):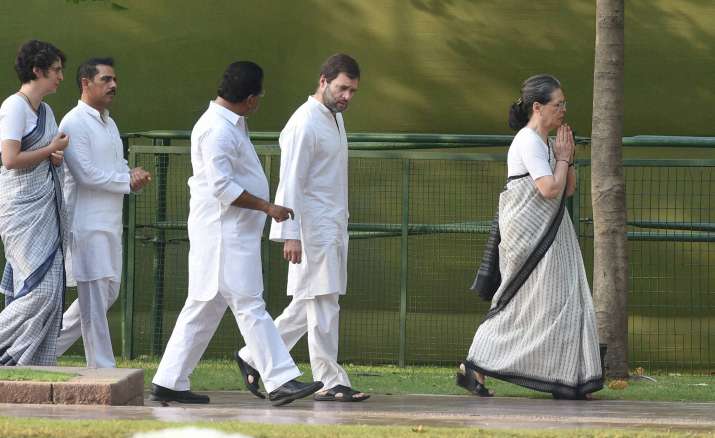 In the year 2012, at the height of anti-corruption movement by then activist Arvind Kejriwal, his organisation made a slew of allegations against Gandhi family's son-in-law. Allegations included "illicit" deals between real-estate giant DLF and Vadra. Kejriwal accused DLF of gifting Vadra an interest-free loan of Rs. 65 crore as well as discounted apartments in some of the company's fanciest housing projects in Gurgaon. He alleged that in-turn, the company was given undue favours by the then Congress-led Haryana govt.
Responding to allegations by activists, Vadra wrote on his Facebook, "What do you call mango people in banana republic, aam adami?" Vadra later suspended his Facebook account.  
3- Vadra-DLF land deal: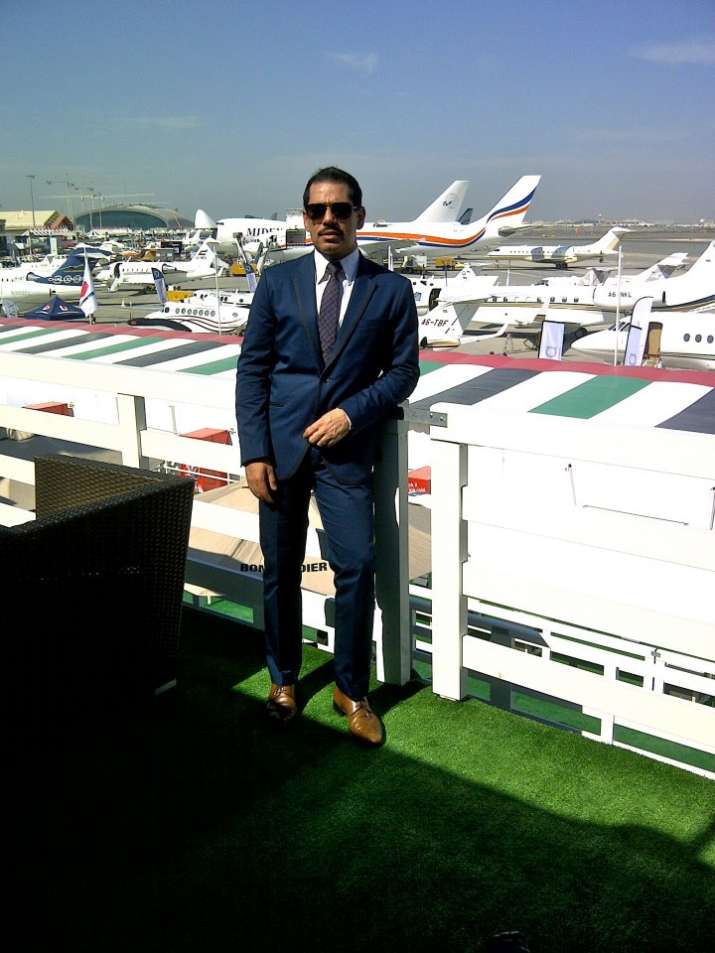 After accusations by Kejriwal and his IAC in 2012 against the Vadra-DLF land deal, opposition parties, majorly BJP, raked up the issue several times. In the run-up to Haryana Assembly elections in 2014, it was one of the major issues raised by BJP against incumbent Congress. After coming to power, CM Manohar Lal Khattar ordered an inquiry into the allegations of wrongdoing.
Throughout the debate on land deals, Robert Vadra defended himself saying that the transaction between his company and DLF was a legitimate business deal. After the reports that the Haryana government was at the final stages of setting up a probe panel to conduct an inquiry into the land deals, Vadra wrote on his Facebook, "An enquiry has been ordered by the Government of Haryana. Let us await its outcome. Neither me nor anyone associated with me, has anything to hide. Compliance of all laws were followed in a completely transparent manner. I sincerely hope that an enquiry will not be used for political vendetta."
4- Row over VVIP no-frisking list: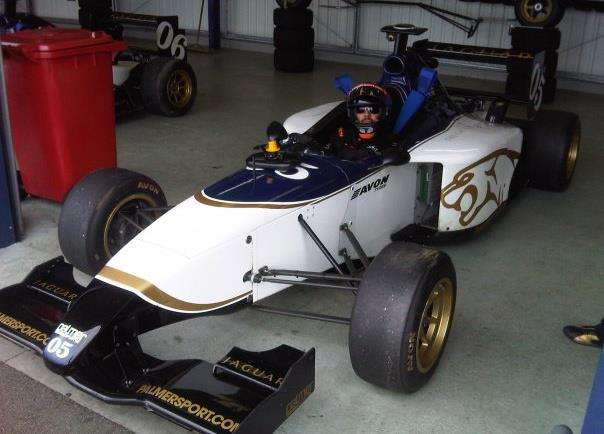 Robert Vadra is no stranger to VVIP treatment. But so often, he is targeted for the treatment he is meted out with because of his marriage into Congress' first family. Because of his marriage to SPG-protectee Priyanka Gandhi, he was granted a VVIP status at domestic airports and he was not to go through the security check that we 'mango people' are subjected to. He was often attacked by the Opposition when Congress was in power and a full-blown debate ensued last year as well. Vadra was finally removed from the list last year.
Robert Vadra had demanded that he be removed from the elite "no frisking" list at the airports.
"Plan to visit every terminal in the Airports in India and add a white tape on my name from the VVIP list and my signature on top !! So look out," Robert Vadra wrote on his Facebook wall.
After the government finally ceded to his demands, Vadra wrote on his Facebook, "I appreciate that my name will not appear in the VVIP list anymore. I hope this is a dead issue now and will not be used against me. My best wishes."
5- Connections with controversial arms dealer Sanjay Bhandari: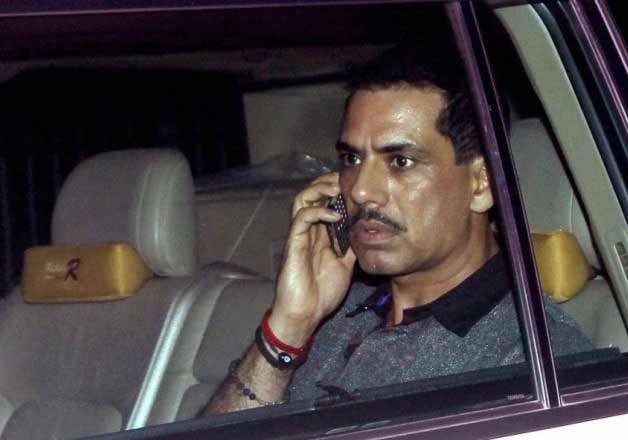 The latest controversy in Vadra's life is a report by a private TV channel which cited investigations by the Income Tax department and the Enforcement Directorate into links between controversial arms dealer Sanjay Bhandari and him. After Income Tax raids on 18 premises owned by Bhandari, emails allegedly sent by Robert Vadra and his executive assistant, Manoj Arora, to London-based Sumit Chadda, a relative of Bhandari, were reportedly found. The channel reported that Robert Vadra and his executive assistant sent emails "discussing payments and renovations for the London home (12 Ellerton House, Bryanston Square) bought for 19 lakh GBP (Rs 19 crore) in October 2009 and sold in June 2010".
Although, Vadra has not responded to the allegations, his lawyers have provided a written response to the news channel. The TV channel quoted their response as saying that Vadra "does not own directly or indirectly, own any house described by you as No 12, Ellerton House, Bryanston Square, London" and that Vadra and Arora "have not entered into any transaction of a financial nature with Mr Sanjay Bhandari and are not even aware that Mr Sanjay Bhandari is involved in any defense transaction".